Kerry Washington writing a memoir
'Scandal' star Kerry Washington is writing a memoir, set to be released later this year.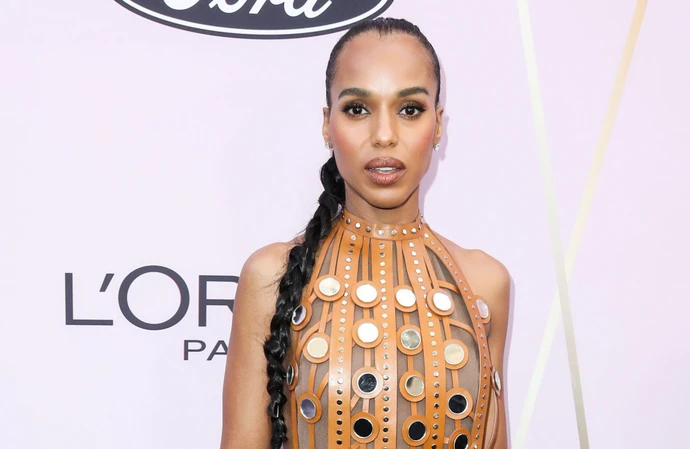 Kerry Washington is writing a memoir.
The 46-year-old actress - who is best known for her starring role as crisis management expert Olivia Pope in the ABC drama series 'Scandal' - has found putting her life story down in words as part of her upcoming autobiography 'Thicker Than Water' to be the "most deeply personal project" she has ever undertaken.
She told PEOPLE: "Writing a memoir is, by far, the most deeply personal project I have ever taken on, I hope that readers will receive it with open hearts and I pray that it offers new insights and perspectives, and invites people into deeper compassion — for themselves and others."
The memoir is set to reportedly be released on September 26 and the 'Confirmation' star - who has been married to actor Nnamdi Asomugha since 2013 and has children Isabelle, eight, and six-year-old Caleb with him - is set to give fans an "intimate view" into her life as both a celebrity and as a family woman with her upcoming book as she details the ups and downs of her life and career so far.
A press statement read: "In Thicker than Water, Kerry Washington gives readers an intimate view into both her public and private worlds—as an artist, an advocate, an entrepreneur, a mother, a daughter, a wife, a black woman. Chronicling her upbringing and life's journey this far, she reveals for the very first time how she faced a series of challenges and setbacks, effectively hid childhood traumas, met extraordinary mentors, managed to grow her career, and crossed the threshold into stardom and political advocacy, ultimately discovering her truest self and, with it, a deeper sense of belonging."