State of Illinois to drop charges against R. Kelly
R. Kelly will not have any more years added to his prison sentence from the State of Illinois.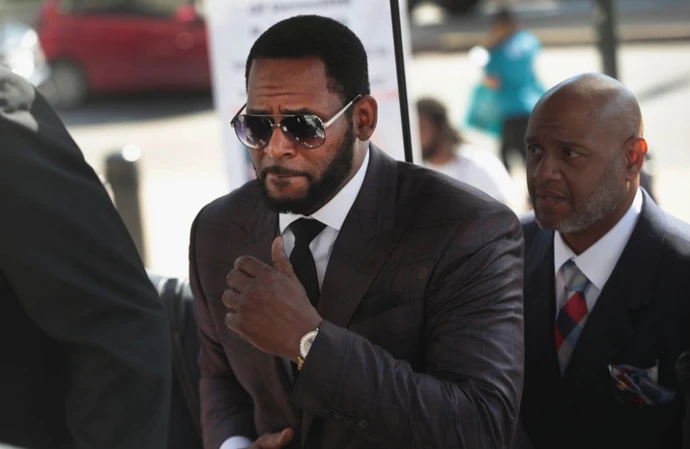 The state of Illinois will drop its sexual abuse charges against R. Kelly in Cook County, due to the "extensive sentences" he's already serving.
The 'Ignition' hitmaker is already facing three decades in prison after he was convicted of sex trafficking and racketeering last year.
Sentencing on his separate conviction in Chicago for producing child pornography and enticing girls for sex is due on 23 February, which could add even more decades, with the star already not getting out of jail in his lifetime.
So the state does not deem it necessary for any more years to be added because "justice has been served".
Kim Foxx, the Cook County state's attorney said at a conference on Monday (30.01.23): "Mr. Kelly is potentially looking at never walking out of prison again for the crimes he's committed.
"We believe that justice has been served."
He would have been facing 10 counts of aggravated criminal sexual abuse after allegations were made by four women in Cook County.
This would have seen the rapper face a further three to seven years per charge if convicted.
Foxx added: "[The decision] is not an indication that we don't see them.
"I want to acknowledge that when we brought these charges… we brought them because we believed the allegations to be credible and we believed that they deserved the opportunity to have the allegations heard."
The 56-year-old RnB singer is also facing charges in Minnesota after he was accused of soliciting a minor for sexual purposes and engaging in prostitution with a minor.
Last year, Kelly was accused of videoing himself having sex with underage girls, as well as of rigging his 2008 state trial on child porn charges, for which he was acquitted.
Damning evidence against Kelly included graphic videos of the Grammy winner abusing his then-14-year-old goddaughter, who became the prosecution's star witness in the case when she testified under the name Jane.
Jane testified that Kelly had sex with her "innumerable times", including with other teenage girls he had asked her to recruit into their relationship.
Kelly's attorneys branded prosecution witnesses "perjurers, blackmailers and extortionists".