Katy Perry presents award to Orlando Bloom's ex Miranda Kerr
Katy Perry gave a gushing tribute to her fiance Orlando Bloom's ex-wife Miranda Kerr as she presented the model with an award at the G'Day USA Arts Gala in Los Angeles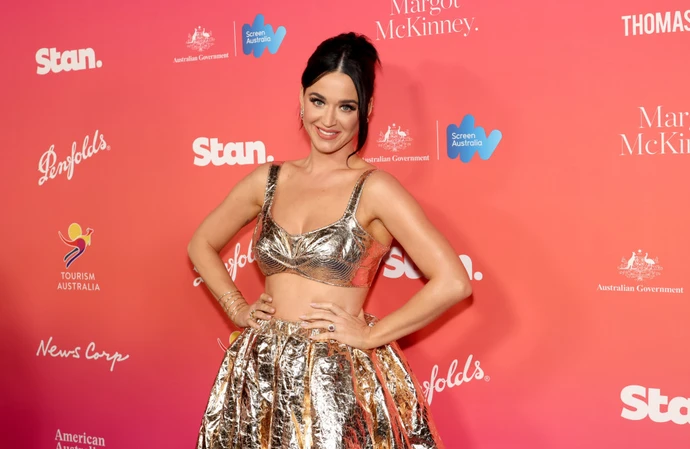 Katy Perry presented an award to Miranda Kerr and likened her to a "sister" in a moving speech at a glitzy event in Los Angeles.
The 38-year-old pop star walked the red carpet with her fiance Orlando Bloom's former wife at the G'Day USA Arts Gala on Saturday (28.01.23) and later took to the stage to present the model with the Excellence in the Arts Award - explaining why she decided to honour the actor's ex.
Katy told the audience at the Skirball Cultural Center: "Many of you may be confused as to why I'm presenting Miranda with this award.
"It doesn't fit the ex-wife, new wife narrative. Many in the media would like to see us mud wrestle ... but this is about love, and Miranda is love. I'm so grateful for our modern blended family. It's like I gained another sister, one with whom I usually sidebar from the main family chat and agree with."
Miranda was previously married to actor Orlando and they are parents to 11-year-old son Flynn. After the couple divorced in 2013, Orlando went on to strike up a romance with 'Firework' singer Katy. They became engaged in 2019 and welcomed a daughter named Daisy in 2020.
Miranda previously opened up about her relationship with Katy during an appearance on 'The Drew Barrymore Show' - explaining they all get together regularly and she's thrilled for Flynn to have a big, happy blended family.
The former Victoria's Secret star said: "I adore Katy and I just feel so happy that Orlando has found someone that makes his heart so happy, because at the end of the day, for Flynn to have a happy father and a happy mother is just the most important thing.
"I'm just so grateful that Orlando and Katy found each other and I'm so grateful that I found my incredible husband [Evan Spiegel] and just that we all really respect each other.
"When it comes to special occasions, when we have to be together, we work it out so we have compromises [about] what is the best for our whole family.
"We really do always think of what is the best thing for Flynn, and I just think that's the most important thing."
Miranda is also mum to two younger sons with Snapchat founder Evan Spiegel, who she married in 2017.