Brendan Fraser needed spinal surgery and knee replacement after years of stunts
Hollywood actor Brendan Fraser has revealed he underwent spinal surgery and a partial knee replacement after spending years getting 'banged up' while doing his own stunts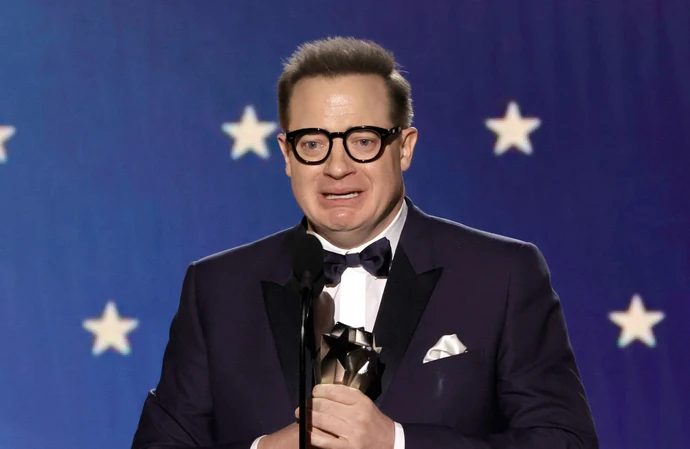 Brendan Fraser needed spinal surgery and a partial knee replacement after spending years getting "banged up" while doing his own stunts.
'The Mummy' star, 54, has revealed he suffered numerous injuries during his time making action movies and faced a long recovery after doctors discovered he needed several operations to fix his problems.
He told the Daily Telegraph newspaper: "I got a little banged up from years of doing my own stunts and needed a surgical fix on the spine and the hinges. That took a lot out of me. I knew I would get better, but it took a long time.''
Brendan went on to reveal he was already suffering by the time he made the third movie in 'The Mummy' series - 2008's 'The Mummy: Tomb of the Dragon Emperor'.
He said of his injuries: "I put myself together like a gladiator with muscle tape and ice packs, strapping on this Transformer-like exoskeleton just to get through the scene. There was self-loathing. I think on some level I felt I deserved a beating and wanted to be the one who got in the first punch.''
Brendan is currently enjoying a career comeback after receiving his first ever Oscar nomination. He's in the running for the Best Actor prize at the upcoming Academy Awards for his role in 'The Whale' and he admitted he felt "absolutely overjoyed and deeply grateful to The Academy" for the recognition.
He added in a statement to People.com: "I wouldn't have this nomination without [director] Darren Aronofsky, [writer] Samuel D. Hunter, A24 and the extraordinary cast and crew who gave me the gift of [this character] Charlie. "A gift I certainly didn't see coming, but it's one that has profoundly changed my life. THANK YOU!"
Brendan is nominated alongside Austin Butler ('Elvis'), Colin Farrell ('The Banshees of Inisherin'), Paul Mescal ('Aftersun') and Bill Nighy ('Living').