Jeremy Ruehlemann died from an accidental overdose
Achim Ruehlemann, Jeremy Ruehlemann's dad, has revealed that the model died from an accidental drug overdose.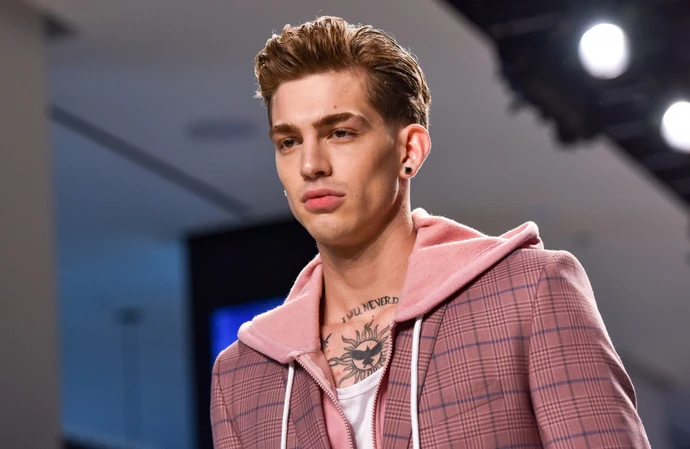 Jeremy Ruehlemann died from an accidental drug overdose.
The model passed away on Saturday (01.21.23), aged 27, and Achim Ruehlemann, his dad, has now confirmed his son's cause of death, revealing that Jeremy battled addictions to painkillers and other prescription drugs.
Achim said: "He did rehab and had tried to get off prescription medication. Obviously, he was not successful."
Achim, 59, admitted that his family are still not "100 percent" sure what happened with Jeremy, as they're awaiting the results of the toxicology tests.
However, he insisted that his son would never have taken his own life.
He told DailyMail.com: "There was no desire to end his life, this was accidental. Obviously, he had some issues with drug addiction, but he was very happy. He loved life. He was very vibrant, a wonderful soul and a very giving guy."
Achim has also been overwhelmed by the heartfelt tributes that have been paid to Jeremy over recent days.
He added: "I don't know if there's anybody who could say anything negative about him. It's just a tragedy."
Meanwhile, fashion designer Christian Siriano recently took to social media to pay a glowing tribute to the model.
Christian, 37, wrote on Instagram: "I have never posted anything like this but to lose a friend who was such a beautiful soul is just really hard. This is for Jeremy, the most beautiful man that gave so much love to everyone he met no matter what. He was one of my muses and he always will be. He inspired me and I will love him forever. I'm sending all my love to his family and friends who lost someone so special. I know we will meet again one day but right now I just want to hug him. Rest well J we all love you so much! Send love to his family today please. (sic)"