Katharine McPhee might put her son in showbusiness
Katharine McPhee's son could grow up to be a drummer as her husband reveals they want him to find "joy" in music.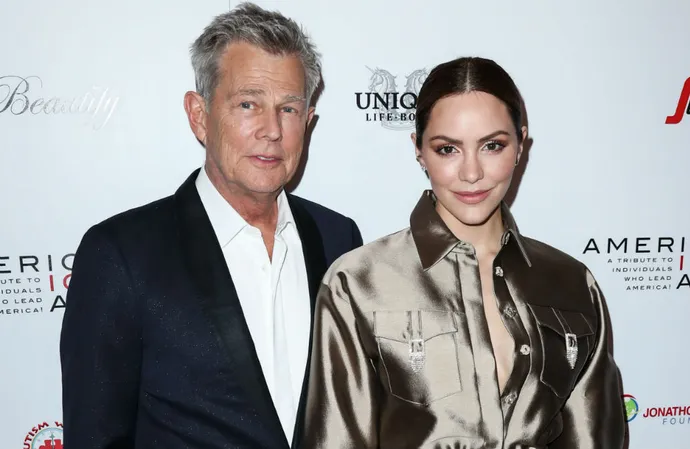 Katharine McPhee's son could grow up to be a drummer.
The 38-year-old star has carved out a successful career on Broadway and as a singer since she finished as runner-up on 'American Idol' in 2006 and now her record producer husband David Foster, 73, has explained that their 23-month-old son Rennie could be about to follow in her musical footsteps.
He told E! News: "Well, you know I'm trying to hold back a little, I don't want to get too excited there. But you would think between Kat and I, we probably would have a child that would be musical. He seems to lean toward drumming. It's a little early to tell but I hope that he at least finds joy in music.
"He's so into drummers. Well, also 'Cocomelon'. But I will put a drummer on and he'll watch for 12 minutes straight and then ask to watch it again. That's what he's into, and 'Cocomelon'."
Last year, Katharine revealed that despite appearing alongside former 'Wicked' star Megan Hilty on the NBC musical drama series 'Smash' and performing on The Great White Way herself in 'Waitress', she and her husband only really like to play music when they are hosting dinner parties.
She said: "People will always ask us at a dinner, 'What music are you listening to right now?' And he and I both just smile and look at each other and say, 'We don't really listen to music.' We don't listen to music in the car, though I do love putting on some jazzy stuff for dinner parties and stuff."