UFC star Ailin Perez makes OnlyFans free to subscribe
UFC star Ailin Perez has made her OnlyFans free to subscribe.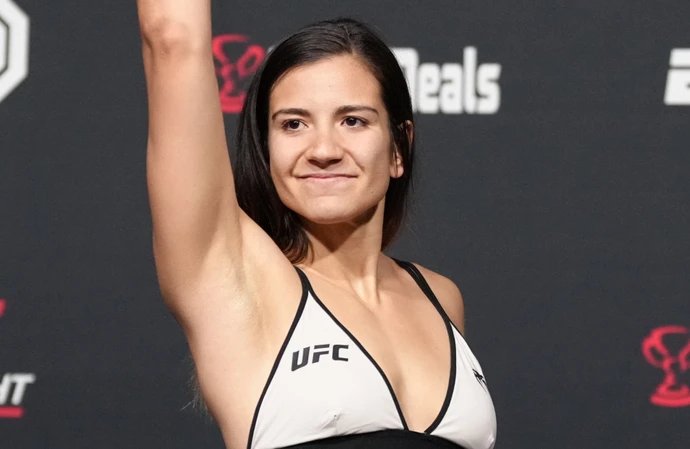 UFC star Ailin Perez has made her OnlyFans free to subscribe.
The 29-year-old fighter beat Lucie Pudilova at UFC Vegas 82 and made headlines by twerking after her dominant victory, and now she's decided to take a step to prove her page on the subscription site is "art,n not pornography".
She said: "For anyone who wants to check out my OnlyFans, at this moment, it's free.
"My OnlyFans is not pornography, it's art. All my followers could prove that by checking it out."
Her celebration sparked backlash among some fans, with a section of the audience insisting her celebration went too far.
One person wrote: "When did ufc turn in to only fans."
However, a different fan poked fun at the arguement, adding: "People will watch these people beat each other into two thirds of a coma but twerking is where they draw the line."
Ailin is now setting her sights on South American fighter Norma Dumont, and she has dubbed their potential scrap the "Battle of the Asses".
She added: "Norma, I want you to stop running away from me,' she said.
"What bothered me a little bit is that she keeps trying to call me out to fight but then she doesn't want to fight and keeps trying to run away and claiming that I'm doing that with her.
"Norma, you don't just owe this fight to me but to the fans of South America because a lot of people want to see this fight, and I want to show the people that this is going to be a battle of asses."