Brie Larson reveals her favourite love scene... and it's heartbreaking
Brie Larson's favourite love scene is a heartbreaking moment between Warren Beaty and Diane Keaton.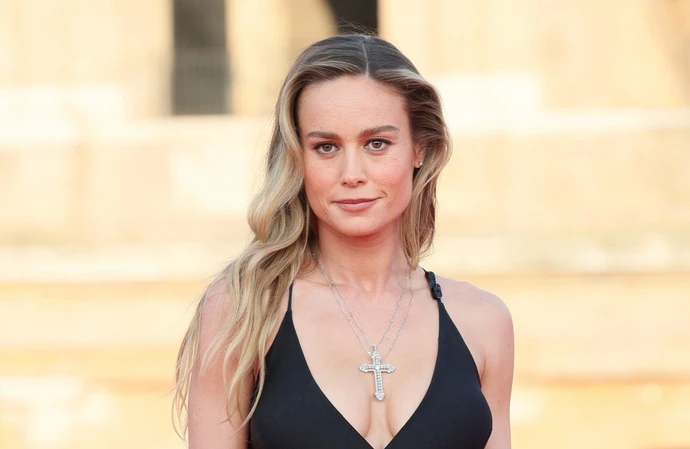 Brie Larson's favourite love story in a movie is between Warren Beaty and Diane Keaton.
The Hollywood legends played lovers John Silas 'Jack' Reed and Louise Bryant in the 1981 historical drama epic 'Reds'.
And instead of listing her favourite sex scene, she chose a heartbreaking part of the movie after the Czarist White Army attacks Reed's train.
Although he survives the attack and is reunited with Louise at the train station, he ends up dying in the hospital with her by his side.
Brie told W Magazine when asked to pick her favourite sex scene in a movie: "I think that's just one of my favourite love stories in general."
She continued: "The part that kills me every time is when they see each other on the train. It makes me sob and sob and sob every time. And it's so interesting because it really is an epic. It's such a long film, but it's a movie I can just watch on a loop. There's nothing that feels like it's three hours."
Meanwhile, Brie previously admitted she doesn't know if "anyone wants" her to keep playing Captain Marvel.
The 34-year-old actress has faced a huge backlash ever since she was cast in the title role of the 2019 movie of the same name and while she reprises the character, who is also known as Carol Danvers, in 'The Marvels', she admitted she's not sure whether she'll be back for another project.
Appearing at the D23 Expo to present a first look at the film, Brie was asked how long she would play Captain Marvel, to which she told Variety: "I don't know. Does anyone want me to do it again?"
The Oscar-winning actress has faced criticism from Marvel fans for varying reasons including not smiling in the trailer for 'Captain Marvel' and comments deemed sexist towards men after she previously called out the Marvel Cinematic Universe's lack of diversity and noting her press days "appeared to be overwhelmingly white male."