Brie Larson teases her Marvel future
Brie Larson thinks there is "so much more" to come from her Marvel Cinematic Universe character Captain Marvel.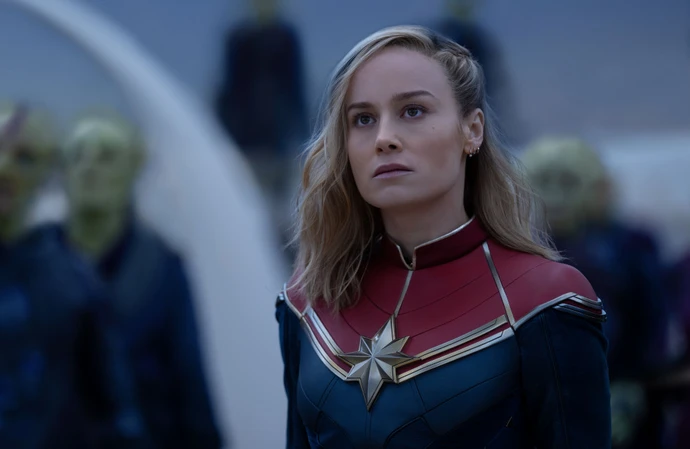 Brie Larson thinks there is "so much more to go" for Captain Marvel.
The 34-year-old actress recently reprised her role as Carol Danvers and her superhero alter ego for a fourth time in 'The Marvels' - in which her character teamed up with Kamala Khan (Iman Vellani) and Captain Monica Rambeau (Teyonah Parris) - and she has no plans to say goodbye to the Marvel Cinematic universe (MCU) any time soon.
She told 'Entertainment Tonight': "I think there is still so much inside of Carol.
"I feel like getting to be on this team just cracked her open in a way that she hadn't been and I really loved that for her."
Brie particularly enjoyed seeing more of Carol's relatable side and having her open up to making connections with other people.
She said: "You are like, wait, oh of course she would wear Crocs.
"I just loved her letting the shoulders drop a little bit, and not need to feel like all the responsibility was on her. So I think that there is just so much more to go.
"She is just a great character to continue to grow with. It's like, as I am growing she is growing."
Although Brie isn't confirmed to appear in any future MCU projects at present, the Oscar-winning star teased there are definitely some plans in the works.
She said: "I don't want Marvel to come for me but there is something.
"There is definitely something, to answer your question, that I would want to say, but I am not going to so."
Meanwhile, Elizabeth can also currently be seen in Apple TV+ series 'Lessons in Chemistry', which she also executive produced, and she found working behind the scenes to be "challenging in a way that was absolutely thrilling."
She added: "I just loved every second of it. I couldn't stop thinking about it anyway so it was like, might as well channel it all into getting this to be the best it could be.
"But there were times that I was in bed and I had like, TV and laptop and iPad, and they all had different episodes on it and I was like, well, this is maybe a bit too much."