Priyanka Chopra suffered PTSD from childhood bullying
Priyanka Chopra's mum Dr. Madhu Chopra is convinced her daughter suffered from post-traumatic stress disorder (PTSD) after being bullied over her skin colour as a child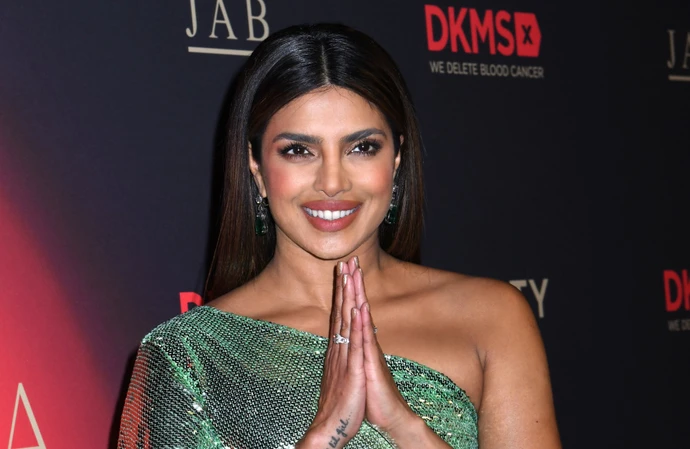 Priyanka Chopra suffered post-traumatic stress disorder (PTSD) after being bullied over her skin colour as a child, according to her mum.
Dr. Madhu Chopra is convinced her daughter was left traumatised when she was younger because other kids "taunted" the actress over her fair complexion and she thinks the nasty jibes stayed with Priyanka for years.
Madhu told Bollywoodhungama.com: "I think she might have had childhood PTSD trauma because when she was very young, everyone in the Chopra family was [fair] except her father. And she went on her father.
"She was not at all that bad, she was very good-looking. She was a stunner ... But there were few people who taunted her about her complexion and maybe that remained in her head. Apart from that she has always been a stunner."
Priyanka now lives in the US with her husband Nick Jonas and their daughter Malti and she has been making her mark in Hollywood.
However, the actress recently admitted she feels immense pressure for movies helmed by women or with a female-led cast to succeed because they are few and far between.
Speaking to actor Bhumi Pednekar at the Jio MAMI Mumbai Film Festival 2023 in Mumbai, she said: "There's a lot of pressure when you have a female-led film, and because we have so few (of them being made). We are seeing the success of female-led films more and more, but that's tough (to happen every time). When a female-led film doesn't do well I feel the collective failure on behalf of all women. I feel we have taken them a few steps back. This has to work because there are a few of us who get the opportunity to do this, and we have to do it well. Whether there's a filmmaker, actors, writers or any medium, hair or makeup, you just feel… I won't let womankind down because we have such few opportunities."