Riley Reid launching site for porn stars to create AI avatars of themselves
Riley Reid has created a site that will allow porn stars to make AI avatars of themselves.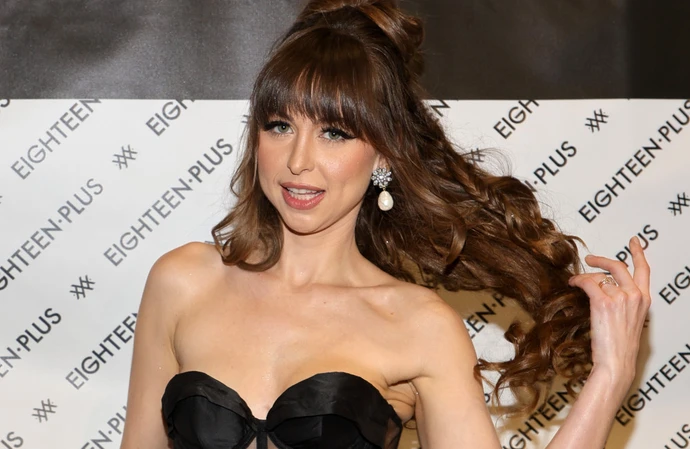 Riley Reid is launching a website that allows porn stars to create AI version of themselves.
The 32-year-old adult performer has cofounded Clona.ai with the aim to address the rise in deepfake porn, which uses artificial intelligence to generate someone's face onto another's body without their consent.
Speaking with 404 Media, Riley explained why she created the website.
She said: "The reality is, AI is coming, and if it's not Clona, it's somebody else.
"When [other people] use deepfakes or whatever — if I'm not partnering up with it, then someone else is going to steal my likeness and do it without me."
The site, which will charge $30 a month for people to interact with the AI avatars, has already spiked interest in the adult entertainment industry, with fellow porn star Lena the Plug having signed up, with many more invites being sent out.
Riley then revealed how these AI avatars are created, saying it uses "YouTube videos, podcasts and interviews, or my X-rated scenes, to get some of my naughty bits as well, and everything on the sexy side, as well as the personal companion and intimate side".
Riley also emphasised that the site will not solely have "sexy chats", but will also offer the ability for performers to simply offer their fans "advice" and "just talk about their day".
Clona.ai will join the long list of companies to offer AI services, including ChatGPT and AI chatbots from Facebook, who hold virtual versions of well-known celebrities, including Kendall Jenner and Tom Brady.
Reflecting on the future of AI and its role in entertainment, Riley said: " "I feel like we're gonna be a huge part of AI adapting into our society, because porn is always like that. "It's what it did with the internet."
"Everything, at some point, becomes obsolete to some extent, so that's why we have to not fear it. But see what we can do to be a part of it."