'A big teddy bear': Megan Fox loved working with 'tender' 50 Cent
Megan Fox thought her 'Expendables 4' co-star 50 Cent was a "big teddy bear".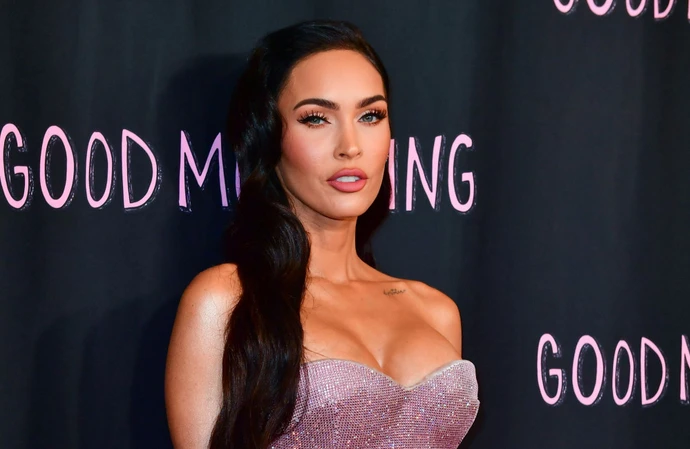 Megan Fox thought 50 Cent was a "big teddy bear".
The 'Jennifer's Body' actress had a great time working with the rapper on 'Expendables 4' and she insisted behind his hardman exterior is a "super tender" core.
Speaking in footage recorded before the Hollywood strikes and obtained by E! News: "You can see in his eyes and in his smile—he has such a sparkly smile. He's like super tender and soft on the inside and gentle, so he's like a big teddy bear."
The brunette beauty was also left starstruck by retired UFC champion Randy Couture because she thinks he is such a "legend".
She gushed: "Randy, I'm a big MMA fan, so I'm a little starstruck because I've watched MMA for so long and he's a legend, like an absolute legend.
"And really well-respected, he was an amazing fighter. He also served our country, so he's just like a really special person. I have a lot of respect for people who do that for a living and have put themselves through those kinds of things."
Megan - who plays CIA agent Gina, the girlfriend of Jason Statham's Lee Christmas in the film - felt everyone working on the movie had "really good chemistry" and were "really funny" together.
She said: "Working with [Sylvester] Stallone and Jason, they've all been great and they all have very unique personalities.
"Dolph [Lundgren] is very polite and a gentleman, and Stallone is very swaggy and funny. And Statham is very focused and goal-oriented...
"Everybody has been super nice and relaxed.
"Set is like a very chill vibe, and everyone gets along. It's long hours. Everybody manages to stay in good moods, which is kind of a miracle with that many lead actors."