The SoPORNOS! Drea de Matteo launches OnlyFans account with very kinky name
After winning an Emmy playing Adriana La Cerva on 'The Sopranos', actress Drea de Matteo has launched an OnlyFans account she has branded 'The Sopornos'.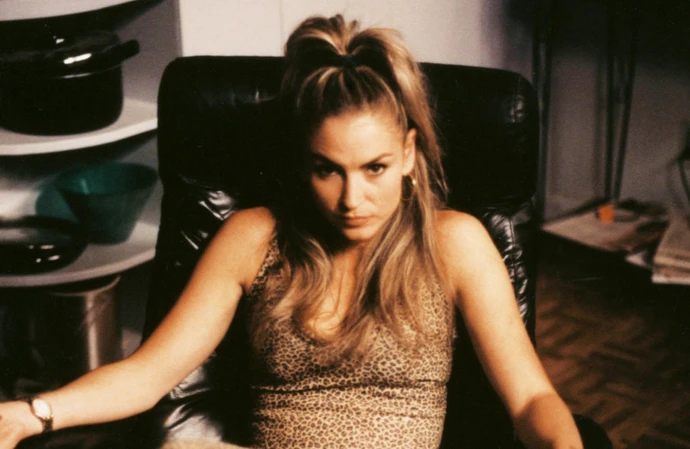 The Sopranos' Drea de Matteo has launched an OnlyFans account she has branded 'The Sopornos'.
Her feed will cost subscribers $15 a month and the mum-of-two, 51, announced on Instagram she was joining the X-rated content platform, used mainly by sex workers and porn actresses.
Drea's OnlyFans handle is @dreadematteo and her bio on the site says 'The Sopornos'.
Her profile picture shows her smoking a cigarette naked while perched on the side of a bed, as another woman lies beneath her on the floor with her head out of the frame and only her legs visible.
She has made three posts and already gained 1,200 followers.
New York native Drea starred as Christopher Moltisanti's fiancée Adriana La Cerva in 'The Sopranos' between 1999 and 2006 and she won an Emmy Award for Outstanding Supporting Actress in 2004 for her performance in the hit HBO mafia series.
A story posted to her Instagram shared her new OnlyFans account with her 445,000 followers.
It featured a close-up photo of her in a blue bikini surrounded by flames, with the snap captioned: "ONLY FANS IS LIVE NOW. Link in bio!"
Another picture on her OnlyFans account shows her wearing a star-spangled bikini top.
In 2015 Drea lost her long-term home in New York City to a gas explosion.
Fans of her acting have given her news a mixed reaction, but many have supported her move.
One called her "beautiful", while another said online: "If getting in on the ground floor of Drea de Matteo's OnlyFans is wrong I don't wanna be right."
Drea has also portrayed Joey Tribbiani's sister Gina in 'Friends' spin-off 'Joey' and appeared as Angie Bolen in 'Desperate Housewives' from 2009 to 2010.
She has also sold merchandise online, including T-shirts she has sported on her Instagram feed emblazoned with the message: "Adriana f****** La Cerva", with a handgun replacing the 'r' in her surname in the style of 'The Sopranos' logo.