OMG 2 star Pankaj Tripathi is mourning his father
Bollywood star Pankaj Tripathi is in mourning after his father passed away aged 99.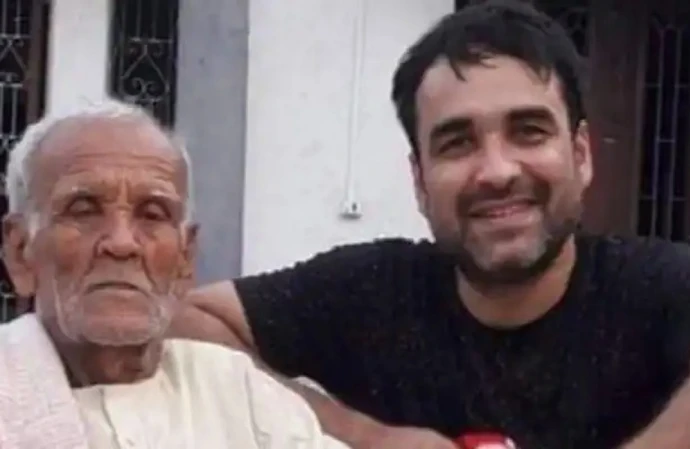 Bollywood star Pankaj Tripathi is mourning the loss of his father.
The 'OMG 2' star's beloved dad, Pandit Banaras Tiwari, passed away at the age of 99.
His final rites take place today (21.08.23).
Pankaj is reported to have left his film set in Uttarakhand to return home to his village in Gopalganj, Bihar.
A statement issued to local media read: "It's with a heavy heart to confirm that Pankaj Tripathi's father, Pandit Banaras Tiwari is no more. He lived a wholesome life of 99 years.
"His last rites will be performed today amongst his close family. Pankaj Tripathi is currently on his way to his village in Gopalganj."
The family loss comes as the acclaimed 46-year-old Indian actor's latest film 'OMG 2' performs well at the box office.
The Indian Hindi-language comedy-drama film about sex education in Indian schools has grossed ₹125.02 crore ($16 million) worldwide and as per BOI it is a Bonafide Hit.
The film tells the story of "Kanti Sharan Mudgal, a staunch devotee of Lord Shiva; a simple man, a loving father and a caring husband. One day his son, is blamed for immoral conduct and is thrown out of school. Upon confrontation, Kanti realises that his son has been a victim of misinformation and misguidance. Grief struck and unable to handle the crisis, Kanti decides to leave the town with his family, until he has a divine intervention that steers him towards the truth. Kanti then decides to take on everyone responsible by taking them to the court."