Donna D'Errico marks OnlyFans anniversary with bikini pic
Donna D'Errico has shared a photo of her doing DIY in a bikini on Instagram to mark her upcoming one-year OnlyFans anniversary.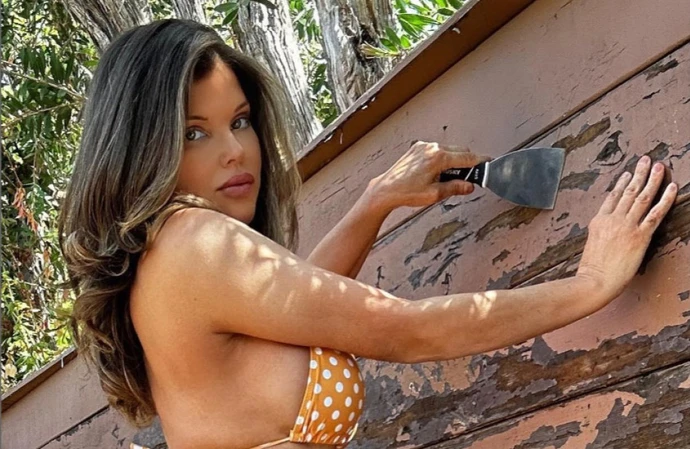 Donna D'Errico has shared a photo of her doing DIY in a bikini to mark her OnlyFans anniversary.
The 55-year-old actress is preparing to celebrate a milestone year on the adults-only subscription site and has been using her Instagram page to highlight her career change with a string of saucy snaps.
In her latest post, Donna held a paint scraper against a wooden fence while wearing just some skimpy swimwear and wrote: "Two days until my one year anniversary on 'the site that shall not be named.' Here's me in a bikini scraping paint off a wall.(sic)"
In July, the former 'Baywatch' actress also marked a month until her one-year anniversary on OnlyFans by showing off a photo of herself in lacy pink lingerie, and insisted she has "no regrets" about joining the platform.
The mother-of-two wrote: "Wow, it's almost been a year since I became a member of "that site" and I have to admit, I'm loving every minute!. No haters, no trolls, no drama - just pure freedom to be myself. No regrets, baby!(sic)"
In October, Donna defied critics who slammed her as "too old" to share bikini photos online.
Sharing a lingerie photo, she wrote: "Oh no she did not just now post a photo of herself in her underwear. #OhYesIDid. I just like this photo. I think I look pretty."
It came after trolls hit her with messages saying she should not be posing like she did in her modelling and acting heyday.
Donna "I feel sexy as hell. Men are complimenting me and I'm eating it up. Let me live. When I'm 80 I'm going to look back and be so happy I did this while I was hot."