Priyanka Jonas gushes over Nick Jonas as Jonas Brothers tour kicks off in New York
Priyanka Chopra has gushed over Nick Jonas after seeing him on stage for the first night of the Jonas Brothers' tour.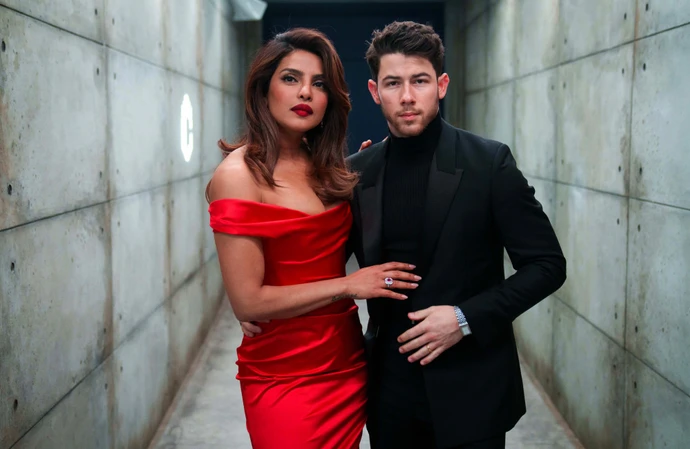 Priyanka Chopra feels "so lucky to have" Nick Jonas.
The 'Citadel' actress - who has 18-month-old daughter Malti Marie with the 30-year-old singer - was in the audience for the opening night of the Jonas Brothers' tour at New York's Yankee Stadium on Saturday (12.08.23) and hailed the concert as "aweinspiring".
She wrote on Instagram: "You are a magnet @nickjonas MM and I are so lucky to have you.
"Congratulations on the start of an incredible tour. You're all in for a huge ride! Let's gooooo! Great job JB team the Band, the crew. The show was seamless and awe inspiring. Round 2 tonight!(sic)"
She also shared a photo of the 'Sucker' hitmaker backstage on her Instagram Story.
She captioned the image: "My heart. So proud of you @nickjonas."
Before the show, the 41-year-old star had taken her daughter to watch her dad and uncles at soundcheck.
Nick shared pictures of him and Priyanka walking arm-in-arm at the venue, and of the toddler sitting with him bt a drumkit, clutching a pair of drumsticks and wearing noise-cancelling pink headphones.
He captioned his Instagram post: "From sound check to the stage with my girls. Yankees night one was beyond words. Can't wait for night two tonight. @jonasbrothers (sic)"
The 'Baywatch' actress previously admitted she was attracted to Nick because of his "quiet confidence".
During her appearance on 'Watch What Happens Live With Andy Cohen', Priyanka shared: "He slid into my DMs."
The actress explained that they "started talking" over social media, and she liked Nick's understated approach, revealing that he's a "no-emoji kind of guy"
"He was a 'I've been told we must meet [kind of guy]'. The quiet confidence, I know. So, I married him. It works out sometimes through DMs."