Caitlin McConville started OnlyFans before Married At First Sight Australia
Married At First Sight Australia star Caitlin McConville has revealed she started her OnlyFans page before joining the show and even spoke to her husband Shannon Adams about it on camera but the scene was not shown on TV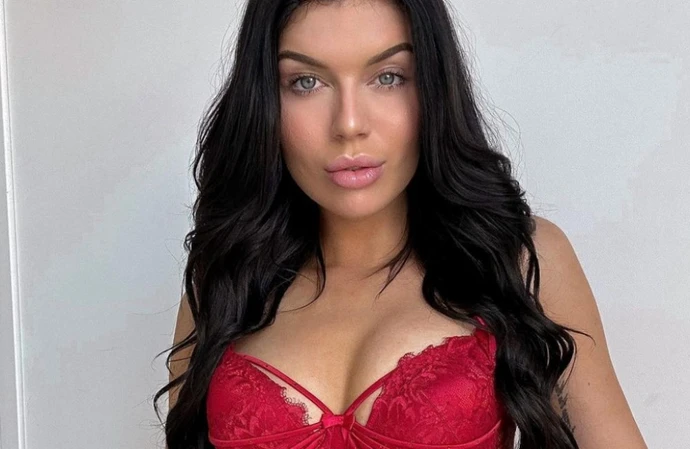 Caitlin McConville started stripping off for OnlyFans before joining 'Married At First Sight Australia'.
The bride who appeared on season 10 of the hit reality show has admitted she started her page before walking down the aisle and even spoke to her husband Shannon Adams about it on camera but the scene was not shown on TV.
Speaking to Yahoo! Lifestyle, she explained: "Shannon [Adams] and I actually had a conversation about me being an adult entertainer in the past, and [the producers] asked us to have that conversation on camera. This sort of stuff was had on camera, it just wasn't used."
Caitlin - who charges $24.99 for a monthly subscription on the adult platform - added of her X-rated career: "I'm very sex-positive, I'm very progressive, I'm very: 'Do what makes you happy and make money however makes you happy' - and that's with everything ... "
The reality star was wary about rejoining OnlyFans after finding fame on TV because she was worried about a potential backlash, but she eventually decided not to let fears over trolls stop her doing what she loves.
Caitlin isn't the only MAFS star making a mint on OnlyFans - her season 10 co-star Bronte Schofield has also joined and she recently revealed she made $100,000 in just three days.
Revealing her lucrative new job on TikTok, Bronte told her followers: "POV: You start an OF account for a lol and make $100,000 in three days ... Did it for the plot, and here we are."
Other stars of the show to have launched careers on the platform include season nine's Olivia Frazer, who has declared she's also earning big bucks and brought in $30,000 in her first day online.
She told the 'Back To Reality' podcast: "'I made $30,000 in my first day without even posting anything, [just] an old blurry lingerie photo from 2016'. I made about half a million between May and September, mind you I haven't been taxed yet."