'Before you start angrily typing...': Megan Fox issues warning over nipple-baring dress
Megan Fox has hit back at critics of her daring outfits in a new Instagram post.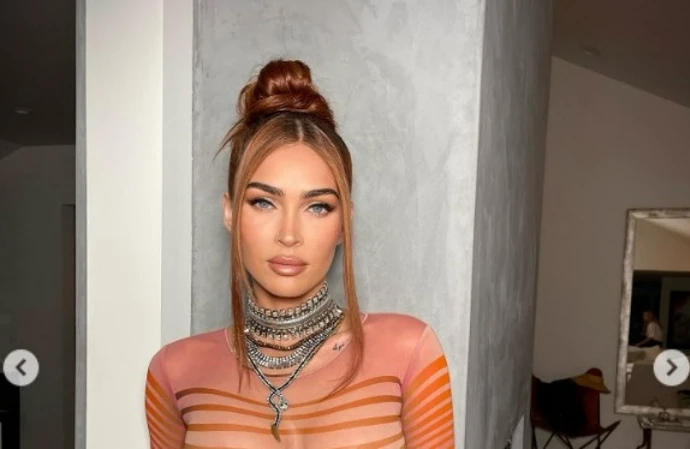 Megan Fox has reassured critics of her daring wardrobe choices that her nipples are "safely and completely hidden".
The 'Transformers' actress shared some pictures of herself in a see-through organise Jean-Paul Gaultier dress on Instagram and decided to get ahead of her trolls by insisting she didn't have as much of her assets on display as it may have seemed.
She captioned her photo: "before you start angrily typing- those are not my nipples, calm down. they are safely and completely hidden under nipple covers so no worries, we will all live another day without a rip in the space-time continuum (sic)"
The raunchy dress photos come a few weeks after the 37-year-old beauty "mooned" fans to celebrate being in "a fourth house Taurus sun".
Sharing photos in which she wheeled down to a see-through dress and bared her nipples and bum in a creek-side photoshoot, she wrote: "A fourth house Taurus sun."
Astrology sites say about the term: "With your Sun in the 4th House, your identity is likely to be formed or influenced by the level of emotional support you receive from others."
Megan recently opened up about her battle with body dysmorphia.
She told Sports Illustrated in a video interview: "I have body dysmorphia. I don't see myself the way other people see me.
"There was never a point in my life where I loved my body. There was never ever. When I was little, that was an obsession I had of 'but I should look this way,' and why I had an awareness of my body that young, I'm not sure.
"And it definitely wasn't environmental because I grew up in a very religious environment where bodies weren't even like, acknowledged. The journey of loving myself is going to be never-ending, I think."