Christina Aguilera focuses on 'four pleasure points' after 'getting to know vagina well'
Christina Aguilera says after 42 years of "getting to know her vagina well" she can now lasered in on "four pleasure points" that make her climax.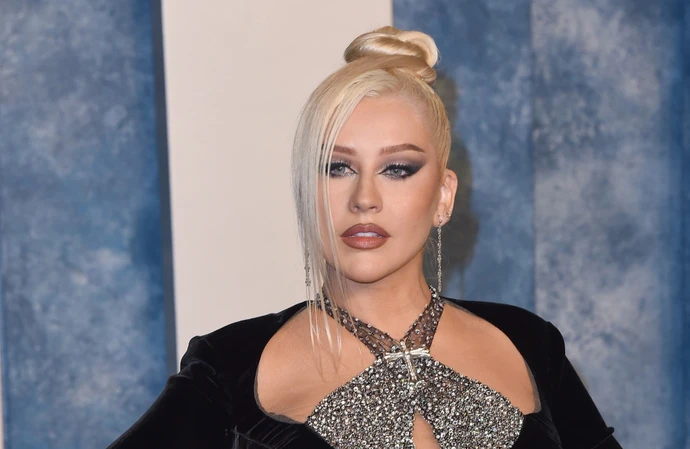 Christina Aguilera has lasered in on "four pleasure points" after "getting to know her vagina well".
The 'Dirrty' singer, 42, who has son Max, 15, with her actor ex-husband Jordan Bratman, 45, and daughter Summer, eight, with her long-term fiancé Matthew Rutler, 38, also revealed she has prioritised her sex life and has "date nights" with herself.
She told People: "I've gotten to know my vagina well over the last 42 years, and literally, there are pleasure points that keep opening up as you get older.
"That's something that I've really noticed, there are four different places that I can orgasm from around my vagina, and that is the truth."
Christina also urged others to get to know their bodies "early" to have a more "pleasurable life" and spoke about how intimacy has a "lot of different levels" and how important it is to discover what works for you.
The singer recently insisted she had no idea where her sexpot image stemmed from as she was "probably the last person" she knew to lose her virginity
She added on the 'Call Her Daddy' podcast: "It was later than you would think, given the girl that was doing 'Dirrty' and all this stuff.
"It's more of a funny thing looking back… it doesn't matter how it goes down, as long as you find your way and your path with being comfortable with yourself."
Christina also said she never managed to seduce any of her backing dancers on the road as most of them were gay.
She went on: "I had certain dancers that were close. You're traveling a lot and you have accessibility to only so many things. It is what it is… .
"Maybe I should have realised he wasn't looking at me, he wasn't interested in me... he's looking at him!'
"A lot of things where I'm like, 'Oh, sad!' I feel bad for my younger self."
Christina, who has just launched a sexual wellness brand called Playground, admitted on the same podcast to regularly joining the mile high club with partner Matthew – but only while other passengers are sleeping.
She said: "A plane can be fun. We've definitely hidden some things under the blankets when the seats are big enough.
"I can't believe we didn't get caught so many times in so many situations. Thank the Lord.
"On international flights, I turn the light off. There's always room to get creative. I use blankets.
"It's like, 'Oh, I feel safe with my partner here, like we're just sleeping together'.
"You've got to wait 'til everyone's like gone to sleep. It's setting the mood."
The 'Genie in a Bottle' singer also admitted to having sex over a mixing desk, adding: "There's been some good times, there's like, the studio sound board.
"I've been bent over there a couple of times. It's fun."