Amazon ready to relaunch Legally Blonde franchise
Amazon want to relaunch a series of iconic MGM franchises including 'Legally Blonde', 'RoboCop', 'Barbershop' and 'Pink Panther', according to Deadline.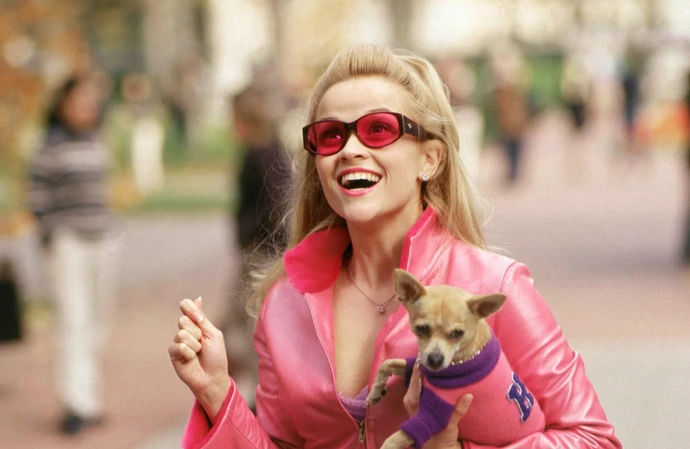 Amazon is planning to relaunch the 'Legally Blonde' franchise following its purchase of MGM.
Since completing the purchase of Metro-Goldwyn-Mayer Studios, Inc. and the company's library for $8.5 billion in March 2021, Amazon has been compiling a list of classic films and TV shows to resurrect.
According to reports from Deadline, Amazon is looking to develop adaptations from popular titles such as 'RoboCop', 'Pink Panther', 'Barbershop' and 'Legally Blonde' - which starred Reese Witherspoon as ditzy Harvard Law School student Elle Woods - among others.
The website reports that "for the past year, since the deal closed in March 2022, Amazon Studios has been sifting through MGM's library, identifying about a dozen initial titles for film and/or TV development, including 'Robocop', 'Stargate', 'Legally Blonde', 'Fame', 'Barbershop', 'The Magnificent Seven', 'Pink Panther' and 'The Thomas Crown Affair'".
According to the report, top of the list is 'Legally Blonde 3'.
A third instalment of the series was reported to be officially in the works back in 2018, with Reese reprising her iconic role as Elle.
After on-off talks about the production, MGM Studios announced via Twitter that the sequel was set for release in May 2022 with Mindy Kaling and Dan Goor penning the script.
The tweet read: "Elle Woods is back! Legally Blonde 3 coming May 2022. We rest our case."
However, the movie has since been indefinitely postponed.