Rachel Bilson: I didn't orgasm through sex until I was almost 40!
'The O.C.' star gets candid about the big O revealing she didn't climax until she was 38 years old.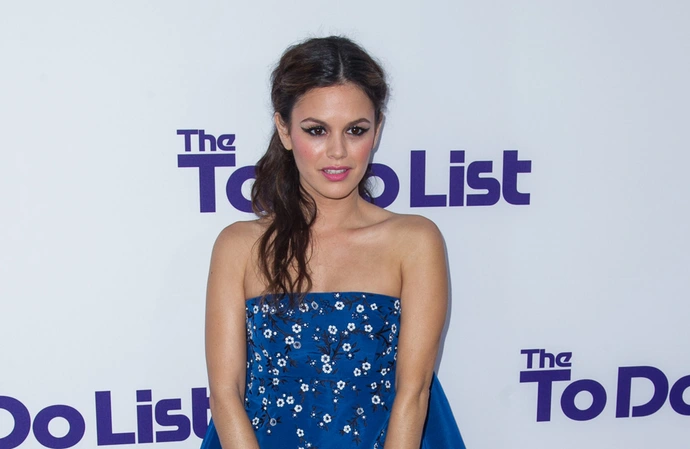 Rachel Bilson didn't have an orgasm during sexual intercourse until she was 38.
The 'Heart of Dixie' star got candid about her sex life during a chat with Whitney Cummings revealing that she didn't achieve maximum pleasure until she was almost 40 years old.
Speaking on the Broad Ideas podcast, the 40-year-old comedian divulged to Rachel how her sex drive had increased since going off birth control, and made lovemaking much more pleasurable for her.
Whitney said: "I have not had an orgasm from sex until I went off birth control
"Never had it in my life until I turned 40... but I could do it with my hands."
Rachel, 41, replied: "It didn't happen for me until I was about 38. Isn't that crazy?
"It has nothing to do with any partner. It had to do with me knowing my body."
This is not the first time that the former star of 'The O.C.' - whose exes include Adam Brody and Hayden Christensen - has been more than candid about her love life.
Last year, Rachel revealed 'Saturday Night Live' comic Bill Hader - who she dated from 2019 until 2020 - had a very large penis.
When asked what she missed most about her boyfriend after they split, she said: "His big d***!
"You can keep that. Oh, that's funny."
Rachel has always felt completely comfortable talking about sex due to her upbringing which was "candid and free".
She said: "Growing up in a household that was so sex-positive and free and candid... definitely made me more obviously open talking about things.
"These are the things women go through, and there's nothing connected to it that feels like, 'Oh, I shouldn't be talking about this.
"The things that my friends and I talk about shouldn't be taboo."