Donna D'Errico: If I'm SO raunchy then so is Victoria's Secret!
Former 'Baywatch' babe Donna D'Errico hits out at internet trolls who claim her sexy lingerie snaps are "too raunchy".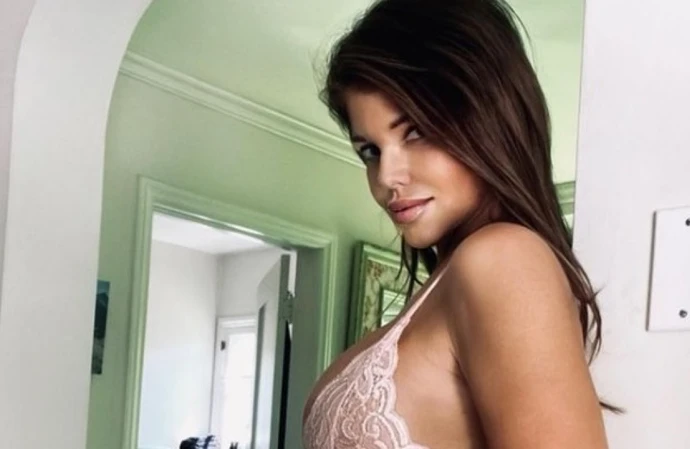 Donna D'Errico has slammed haters who think her social media posts are "too raunchy".
The former 'Baywatch' babe - who played lifeguard Donna Marco on the hit series in the '90s - vented her frustration on Instagram after being criticised by trolls on her new TikTok account for posting photos of her in lingerie.
Donna took to Instagram where she uploaded a snap of herself in light pink lacy underwear captioned: "If this is raunchy then so is @victoriassecret."
Adding: "I think this is pretty. My very first post on tiktok and everyone goes nuts are you serious. With all the smut that's out there? People kill me. I'm laughing."
The fashion brand is famous for its lingerie and the Victoria's Secret Fashion Show which has featured the world's most beautiful models, such as Gisele Bundchen, Elsa Hosk, Adriana Lima and Alessandra Ambrosio, strutting down the catwalk in the most extravagant sets the company makes.
Last week, Donna took another swipe at her critics after a racy snap of her in a plunging one piece bikini was deemed too raunchy.
Soon after she uploaded another picture of her in a plunging one piece which she captioned: "Here's me squatting again in a bathing suit. It's so fun doing this thing called whatever I want."
After an outlet criticised Donna's social media channels labelling one a "Raunchy TikTok account" with "saucy bikini photos", Donna said: "Um... it's literally one single video of me standing in a bikini. Nice clickbait but I don't appreciate it since I'm not raunchy and don't post or do raunchy stuff."
The former Playboy model praised her kind fans for always standing up for her.
She said: "I love you guys so much. Thank you all for being so kind. Have a gorgeous day."