Harry Styles checked on staff after Grammys drama
Grammys set designer Julio Himede has revealed that Harry Styles checked on staff after his performance went wrong.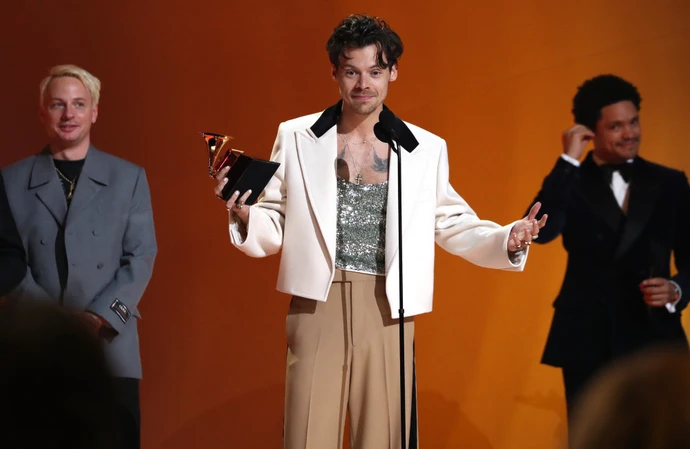 Harry Styles checked on staff after his Grammy performance went wrong.
The 29-year-old pop star was in the midst of his performance when the stage started to spin in the wrong direction - but rather than being angered by the mishap, Harry "called the team in charge to make sure they were OK".
Grammys set designer Julio Himede told the BBC's 'Eurovisioncast' podcast: "In rehearsals his performance was so polished. I was sitting there admiring how amazing Harry and his dancers were to just run with it and cope with it.
"To continue the performance live and all of a sudden think, 'I have to just go in reverse now', is quite incredible."
Harry's Grammys drama served to underline the importance of pre-show rehearsals.
Julio said: "What's really interesting about working on Eurovision is that we have 37 artists performing on that stage.
"Whereas, when we do the Grammy's we might have up to 13 performances. Everything [at Eurovision] is bigger and larger. Everything's faster."
In February, one of Harry's dancers gave an explanation of what went wrong at the Grammys.
Brandon Mathis shared: "The moment the curtain opened and it was time to perform, our turntable started spinning in reverse, backward.
"There was nothing we could do to stop it. So after a week of rehearsing this piece perfectly going one way, the moment it's time to perform, it starts going the other way, and in real time we have to troubleshoot and do a complete piece in reverse."