'They're all goofy and weird!' Ice-T SLAMS modern rappers
Ice-T has blasted modern-day rappers as being "goofy" and "weird" and explains why he stepped back from the music industry and took up a career in acting.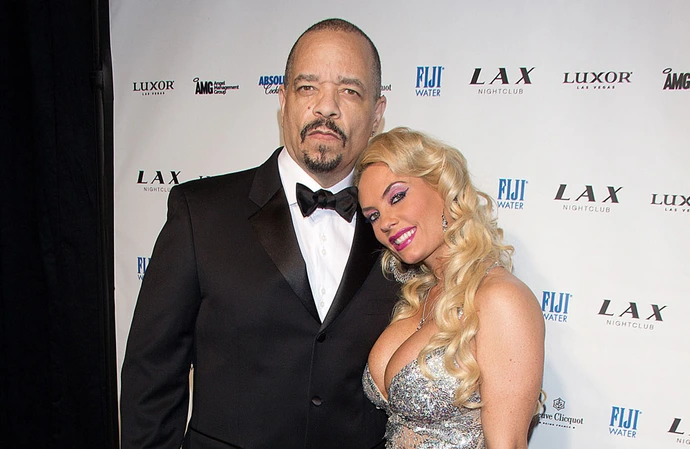 Ice-T has blasted modern rappers for being "goofy" and "weird".
The 65-year-old star was at the forefront of the gangsta rap revolution in the 1980s and early '90s, and then he formed heavy metal band Body Count, who caused controversy over their track 'Cop Killer' as the lyrics discussed killing police officers.
Ice-T has not released a new solo hip hop album since 2006's 'Gangsta Rap' and the last Body Count LP was 2020's 'Carnivore', and he admits the current rap scene does not impress him, and none of today's rappers can compare to the pioneers of the genre like himself, NWA and Public Enemy.
He told Variety: "The music got goofy to me. The kids started looking weird. It all turned into something I wasn't comfortable with. There was a point where I was selling tons of records, then it cooled off. I felt a certain way. Then I realized Public Enemy, Rakim, Big Daddy Kane, and Wu-Tang Clan weren't selling records, either. There was a paradigm shift. These kids got softer, and soft is not something I'm able to give audiences. The first word in hip-hop is 'hip"' so how something stays hip for over 10 years is difficult."
Since stepping back from the music industry, the 'I'm Your Pusher' hitmaker - whose real name is Tracy Lauren Marrow - has become famous for his role as Detective Odafin 'Fin' Tutuola on the TV series 'Law and Order: Special Victims Unit'.
Ice-T - who has been married to actress Coco T since 2002 - insists he "never wanted to act" and was shocked to be offered the role of a cop on Dick Wolf's show, but eventually agreed to sign up to the series because his friends pressured him into it.
He said: "I never wanted to act. I was ready to turn it down because they wanted me to play a cop, at the same time I'm putting out an album called 'OG'. Are you kidding me? Play a cop? But my friends were like "Motherf***er if you turn this down, you're a real-life sucker. So, I did it. I didn't know I was going to be successful at it! Acting wasn't something that I desired to do, but now I realized that it was something that I was supposed to do."