Iggy Azalea won't apologise for OnlyFans page: I've made a lot of money!
'Fancy' hitmaker Iggy Azalea won't say sorry for making money off her own body on OnlyFans.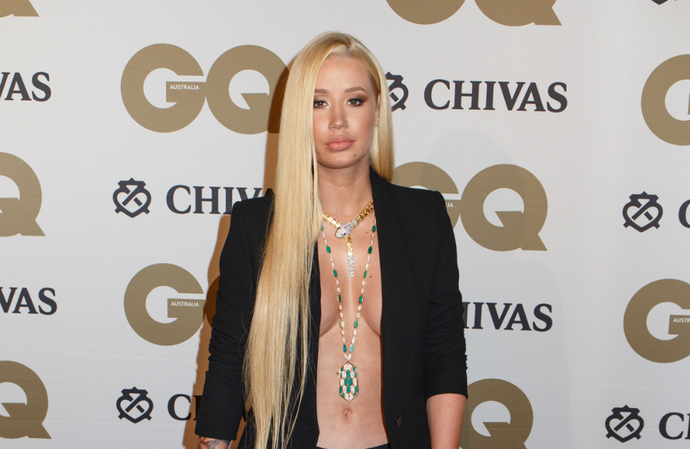 Iggy Azalea won't apologise for making money off her own body on OnlyFans.
The 'Fancy' hitmaker has opened up about her decision to join the subscription platform - which allows its users to post adult content - and she argued that record labels have been benefiting from her body for a long time.
Speaking to Emily Ratajkowski on her 'High Low' podcast, she said: "I made record labels so much money off my body. I made a lot of people so much money off my body, and I got the smallest cut off my own f****** body and my own work and my own ideas.
"And I don't think I have to say sorry about the fact that I want to commodify my own s***."
She argued that her image has "already been commodified", but in the past she wasn't the "main benefactor" of that.
She added: "And I enjoy it. I'm going to do it anyway. That's the thing. I'm going to post pictures like that anyway because I like it and I think they're beautiful, and I like my breasts. F*** sorry!"
The 32-year-old star explained that while she does share nudity on the platform, she has her limits.
She said: "I don't show vagina, but there is boobs and there is butt and I am naked."
And although she's proud of her work and wealth, she wouldn't reveal the figure she earns from her photos.
She told Emily: "I'm making so much money that I won't even say how much it is."
Despite some early nerves when she first joined the platform, Iggy is glad to be "in control" of her own body, insisting she has no issue with "being overtly sexual" under certain conditions.
She said: "It was scary when I sat on OnlyFans.
"I'm someone who shows my breasts or my nudity, I don't really have a problem with being overtly sexual when I'm in control of it and when I feel it has artistic merit.
"And I just knew I wanted to do certain things in this project that I felt like, 'How will they see it when everything's so censored on every platform.' "