Adam Driver shocks fans by telling audience member 'F*** you' after they branded 'Ferrari' action scenes 'cheesy'
After the movie was hit by a wave of negative reviews, Adam Driver stunned an audience at a paid-for question and answer session about his 'Ferrari' film by saying "f*** you" to an audience member who called crash scenes in the movie cringeworthy.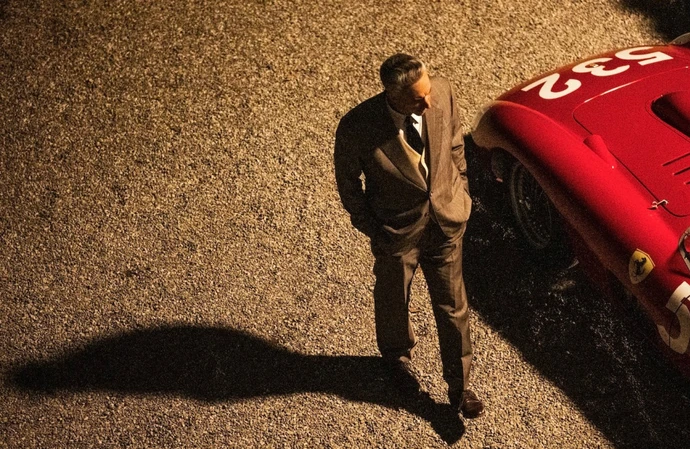 Adam Driver shocked fans by saying "f*** you" to an audience member who called crash scenes in his new 'Ferrari' film "cheesy".
The 39-year-old actor plays Enzo Ferrari in Michael Mann's biographical drama, which follows the life of the sports car magnate in 1957 as his company prepares to enter the Mille Miglia, a 100-mile, open-road motorsport race.
Despite a cast that also includes Penelope Cruz, Shailene Woodley, Gabriel Leone, Sarah Gadon and Patrick Dempsey, it has been slammed with negative reviews and Adam brutally hit back at more criticism of the movie at a paid-for question and answer session at the Camerimage Film Festival in Poland on Sunday. (12.11.23)
When a fan branded its action sequences as cringeworthy, an irritated Adam bluntly responded: "F*** you. I don't know? Next question."
His response drew awkward laughter from the audience and Adam disappeared immediately after his on-stage interview and was accused by fans of "ghosting" them.
A video that has now gone viral captured the moment an audience member asked Adam: "What do you think about (the 'Ferrrai') crash scenes? They looked pretty harsh, drastic and, I must say, cheesy for me. What do you think?"
Two-time Oscar nominee Adam took a long drink of water before issuing his sweary response.
'Ferrari', which had a budget of $110 million, is set to hit cinemas on Christmas Day.
Adam took the lead role after Christian Bale and then Hugh Jackman were originally mean to play the part.
In 2019, Adam walked out mid-way through an interview with NPR's 'Fresh Air' after he was asked to listen to a clip if himself singing 'Being Alive' from Stephen Sondheim's 'Company' musical in his Netflix film 'Marriage Story'.
He said in an interview with The New Yorker his performance as a musician in the Coen brothers' 'Inside Llewyn Davis' made him never want to watch his own performances, which is why he walked out of his NPR interview.
And he confessed on BBC One's 'The Graham Norton Show' he hated doing ComicCons as he could not get a coffee without being mobbed by fans.
He said: "I couldn't go out for a coffee without a mask in case I was recognised and when I opened my window there was a band playing the 'Star Wars' theme on repeat. It was scary."