'I'm showing up at three o'clock in the morning': Willem Dafoe missed out on sleep due to Poor Things makeup process
Willem Dafoe had to arrive on the 'Poor Things' set in the early hours of the morning to have the makeup applied for his disfigured character Dr. Godwin Baxter.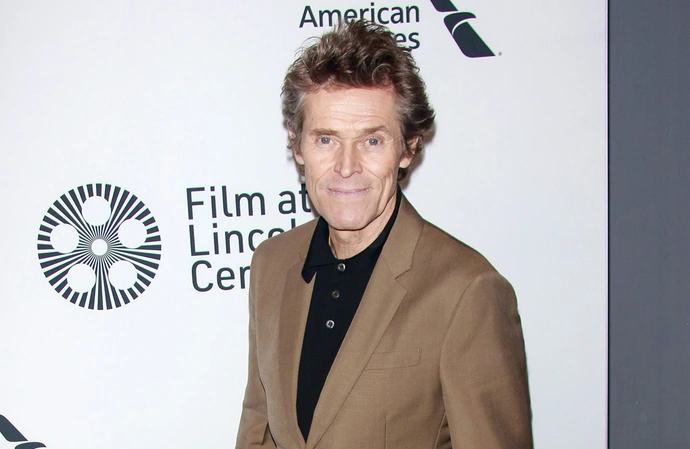 Willem Dafoe endured sleepless nights to have his makeup applied for 'Poor Things'.
The 68-year-old actor stars in Yorgos Lanthimos' movie as the disfigured scientist Dr. Godwin Baxter and explained that he had to go through a gruelling process simply to get into character.
Speaking to Vanity Fair magazine, Willem said: "Four hours in, two hours out every day - I'm showing up a three o'clock in the morning, sitting in the chair, meditating and trying to deal with standing still. You can't sleep because it's intricate enough that you've got to work with the people applying it.
"Then everybody else comes in at seven o'clock, and your day starts. You do a full day. Then you take it off. It's a grind, but I liked working with a mask in there - quite literally, a mask."
Dafoe also revealed that he was given the nickname 'Kirk' on set because of his alter ego's resemblance to the late Hollywood icon Kirk Douglas.
The 'Northman' star recalled: "They dubbed me 'Kirk'. They thought I looked like Kirk Douglas."
Willem - who features in the movie alongside Emma Stone and Mark Ruffalo - had high praise for the film's sets as they added to the authenticity of the project.
He explained: "In every spare moment, you'd just wander. I'm wandering because there are beautiful things around. Books! You'd read these books with, like, beautiful scientific diagrams.
"You had so many things that defined the world - unless you were asleep, you had to live in it. That's ideal for an actor, because it's like nothing else. You fold into it. Everything tells you what to do."