Rachel Zegler channelled Patsy Cline and Dolly Parton for Songbirds and Snakes
Rachel Zegler has revealed she channelled legendary singers Patsy Cline, Dolly Parton and Joan Baez to play Lucy Gray Baird in The Hunger Games: The Ballad of Songbirds and Snakes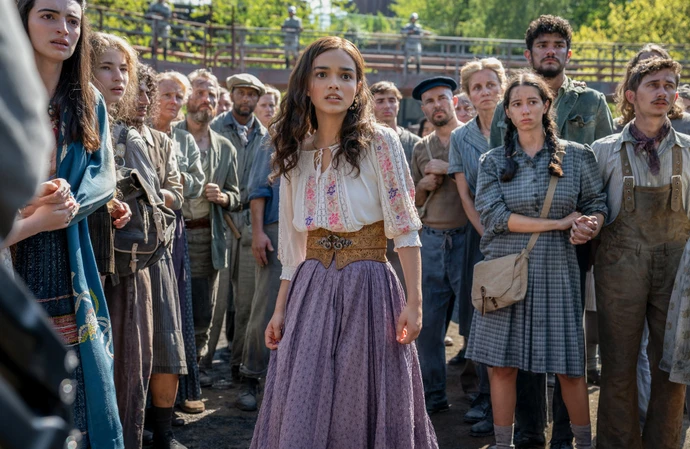 Rachel Zegler channeled Patsy Cline, Dolly Parton and Joan Baez for her role in 'The Hunger Games: The Ballad of Songbirds and Snakes'.
The singer/actress plays Lucy Gray Baird in 'The Hunger Games' prequel and music plays a big part in the film because her character comes from a nomadic and musical tribe called the Covey - and Rachel has now explained where her inspiration came from.
Speaking to Variety, she revealed: "We channeled a bunch of people: Patsy Cline and Dolly Parton and Joan Baez, to name a few. That was really the voice that we were trying to find. But getting to sing live is my bread and butter, that's what I've been doing my whole life and so it was really nice to get to bring that skill to my peers on set."
Jennifer Lawrence starred as Katniss Everdeen in four previous installments in 'The Hunger Games' series, but director Francis Lawrence recently insisted Rachel's character Lucy is nothing like the original protagonist.
He told Empire magazine: "Katniss was an introvert and a survivor. She was quite quiet and stoic, you could almost say (she was) asexual. Lucy Gray is the opposite. She wears her sexuality on her sleeve, (and) she really is a performer." The director compared how Katniss became a reluctant face of a rebellion and suggested that Lucy Gray is a show woman by comparison. Francis added: "(Lucy Gray) loves crowds. She knows how to play crowds and manipulate people." Lucy Gray is the love interest for 18-year-old Coriolanus Snow (Tom Blyth), the tyrannical president of Panam who was introduced to audiences in the original 'Hunger Games' movies.
Producer Nina Jacobson said of the villain: "He is a shape-shifter who craves control but is drawn to a woman who threatens everything he thought he wanted."