Bruce Dickinson starring in ABBA horror film Bjorn of the Dead
Iron Maiden singer Bruce Dickinson is to feature in 'Bjorn of the Dead', a horror comedy movie that focuses on an ABBA tribute act at the start of the apocalypse.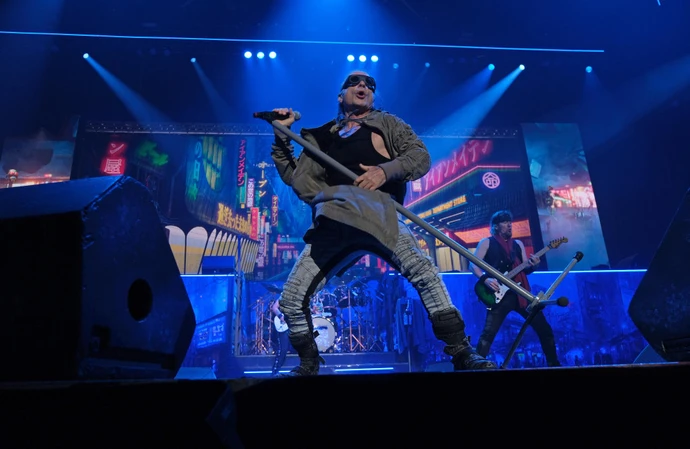 Bruce Dickinson is starring in 'Bjorn of the Dead'.
The Iron Maiden frontman has been cast in the new movie that centres on an ABBA tribute band who find themselves trapped in a nightclub at the beginning of the apocalypse.
The film is being directed by Elza Kephart and has been written by Bruce's son Austin Dickinson. It is based on an original story by Andrew Prendergast, who serves as a producer.
The horror comedy takes place in the world of tribute bands as Bjorn, the lead singer of Abbatoir, and bandmates Benny, Anni-Frid and Agnetha spent their weekends performing ABBA classics at depressing venues.
The band are ready to call it a day when Benny – the oldest and neediest member – hears about a Battle Of The Bands competition for tribute acts at The Niney Dimey.
As the band arrives, things begin to go wrong rapidly. Bjorn and his bandmates have to take cover backstage as a disturbance gets out of control. Some of the bands are injured from the fracas outside, which soon presents a problem when the wounded transform into the bloodthirsty undead.
In addition to Bruce, the movie will have numerous cameos from the rock and heavy metal genre.
Raven Banner is handling global sales for the project, which is set to enter production in 2024.
Prendergast said: "We are thrilled to be making this blood-drenched gore fest from Austin's super funny, terrifying, cautionary tale about the inner workings of the music industry."
Austin added: "I'm absolutely honoured to be working with Raven Banner on this crazy adventure.
"Andrew, Elza, and myself can't wait for you guys to see what's in store. Get your spandex on, preen your wigs, and sharpen your axes. Bjorn is coming."