Danny DeVito rules out Twins 2, teases secret project with co-star Arnold Schwarzenegger
Danny DeVito and Arnold Schwarzenegger have a secret project in the pipeline.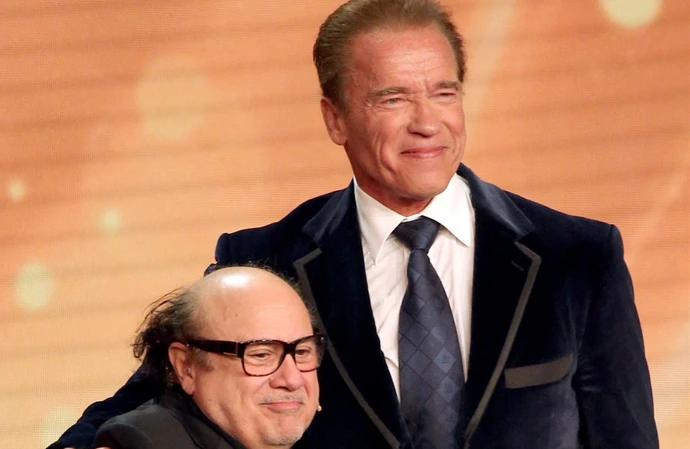 Danny DeVito and his 'Twins' co-star Arnold Schwarzenegger have a "little project" in the pipeline.
The 'Matilda' actor, 78, and the action legend, 76, portrayed fraternal twin brothers separated at birth in the 1988 comedy, and whilst a sequel is no longer said to be on the cards, DeVito can't wait to work with the 'Terminator' star again on their secret separate project.
Schwarzenegger couldn't commit to 'Twins 2' because he became Governor of California in 2003.
DeVito quipped in an interview with GQ: "We missed 'Twins 2,' because he became governor - which, he should have done 'Twins 2' instead of becoming Governor.
"Now we have a little thing going, a little project that we've been chatting about."
DeVito insisted the new project is different from 'Twins'.
He said: "No, it's just two friends, two guys, because we have a good time together. We complement each other in a lot of ways. I am way stronger than he is."
A 'Twins' sequel might be off the cards, but DeVito teased that he and Billy Crystal could reunite for a 'Throw Momma From the Train' sequel.
He teased the second film could be called 'Throw Papa From the Train'.
The original flick was released in 1987 and was DeVito's directional debut.
Elsewhere, he hinted at more episodes of the hit US sitcom 'It's Always Sunny in Philadelphia', in which he plays eccentric millionaire Frank Reynolds.
He said: "I love doing 'Sunny.' We've done 16 years. We're probably going to do more."
The 16th season aired in July.