Pregnant Ashley Benson 'marries billionaire oil heir boyfriend Brandon Davis!'
Days after confirming they are expecting their first child together, actress Ashley Benson is said to have married her boyfriend Brandon Davis.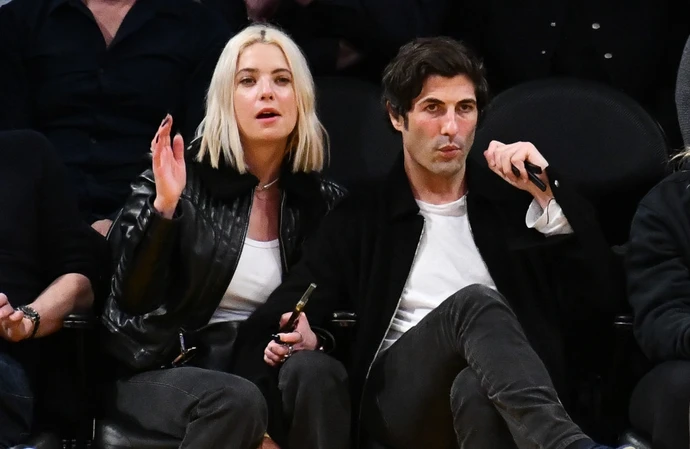 Ashley Benson has reportedly married her boyfriend Brandon Davis.
The 'Pretty Little Liars' actress, 33, who officially confirmed this week she was expecting a baby with her billionaire partner, 44, is said to have "legally wed" the oil heir.
Entertainment Tonight, which broke the story, said: "The confirmation of their nuptials (from a source) comes just days after Ashley's mother, Shannon Benson, shared a photo on Instagram of what looks to be her daughter and her new son-in-law wearing wedding bands."
The pair got engaged in July and the wedding news comes after Ashley was seen with a baby bump as she shopped at Babylist's Beverly Hills showroom on 6 November.
A source confirmed to E! News she was is expecting her first child with Brandon.
Ashley revealed her engagement to her partner in July when she showed off her huge diamond ring on Instagram, and multiple sources then claimed the couple are set to become parents.
UsWeekly was the first to report the pregnancy news, with a source telling the outlet: "She's around the four month mark and so excited to be a mom, she's been eating really well and taking care of her body.
"Ashley's family is also thrilled for her."
Ashley gushed Brandon was her "best friend" at the time she revealed they were engaged.
The announcement came five months after the couple's romance made headlines following Ashley's long-term relationships with rapper G-Eazy, 34, and 31-year-old model Cara Delevingne.
She initially kept the relationship with Brandon secret and insisted she prefers a "private" love life.
Ashley told Cosmopolitan in 2021: "It's more sacred that way. I think it's best not to be over-exposed, and you can really protect your relationship if you're not exploiting it."
Before making her relationship with Brandon public, Ashley opened up about her hopes of one day starting a family.
She told People in 2019 she was "obsessed" with babies and wanted "like, 25 kids".
Ashley said at the time she didn't plan to get pregnant "anytime soon", but admitted she had already been shopping for her unborn kids.
She added: "I just got three vintage T-shirts for my future children. I'm just going to keep them until they can wear them. I will go crazy… it'll be fun."