'I thought it was a terrible idea': Noah Baumbach feared that Barbie would be a disaster
'Barbie' co-writer Noah Baumbach initially thought the movie was a "terrible idea" and tried to dissuade his partner Greta Gerwig from working on the project.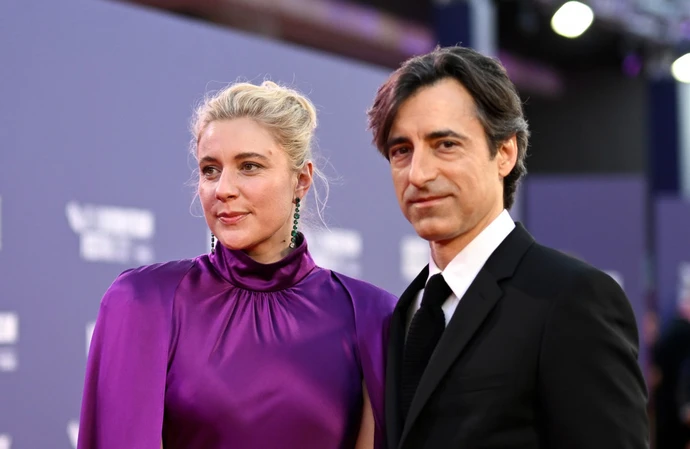 Noah Baumbach thought that 'Barbie' was a "terrible idea".
The 54-year-old screenwriter co-wrote the smash hit movie with his partner Greta Gerwig but explained that he initially suspected that the project would be a failure.
Speaking at a screening at the Writers Guild of America West, Noah said: "I thought it was a terrible idea and Greta signed me up for it.
"I was just like, 'I don't see how this is going to be good at all.' I kind of blocked it for a while and every time she'd bring it up, I'd be like, 'You've got to get us out of this.' And then the pandemic happened."
Gerwig directed the movie and explained how her partner took issue with the fact that 'Barbie' did not have a specific narrative.
The 40-year-old filmmaker said: "'There's no character and there's no story, so why do you want to do this? There's no entry point.'
"And he'd do, like, side calls to try to get us out of it."
Noah revealed that he was eventually convinced to help write the script for the movie – which features Margot Robbie and Ryan Gosling – when Gerwig presented him with the first pages of the story.
He said: "It was Barbie waking up in her Dreamhouse and coming out to her backyard and meeting somebody who was sick and dying.
"I read these pages and I thought, 'I understand now what this is.' The movie is about embracing your mortality and about the mess of it all, so it was exciting."
Baumbach says that the writing process with Gerwig was about trying to "amuse each other and one up each other" with humour.
The 'White Noise' director said: "Then it was the most fun I think either of us have ever had, right?
"And then at a certain point, I was like, 'I think this is the best thing we've ever written.' I know enough always just to follow what Greta says, so even in my bellyaching and revolting, I kind of knew, 'Well if she really believes it, then there's something there.'"