Lena Headey has penned another movie to follow The Trap
Lena Headey has another movie script ready to be turned into a movie.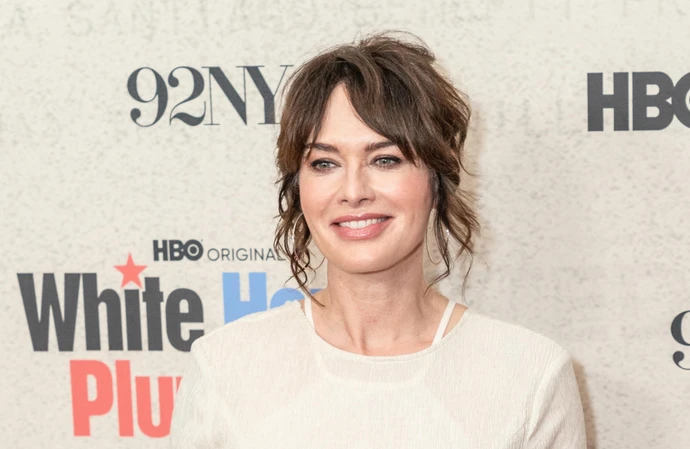 Lena Headey has already penned another movie as her directional debut, 'The Trap', premieres.
The former 'Game of Thrones' star confessed she could do with a massive budget to make her original script into a movie.
She told The Hollywood Reporter: "I've written a new one. It's quite big in its [premise]. If there's anybody out there with a cool $10 million, that would be rad."
Lena confessed that directing is "so much better" than being in front of the camera.
Asked what it was like switching from being an actress to a director, she admitted: "F****** heaven. It's just so much better."
Lena continued: "Well, I always think everybody would. But actually, they don't. A huge amount of actors have no interest in doing it. I always have — from being 17 and working in the business, I've always been curious and driven towards it. Everyone that loves me has known this was my desire for two decades. So for me, it was mayhem and pure joy."
She penned her directional debut with her 'Game of Thrones' co-star Michelle Fairley in mind for the lead part.
The 50-year-old actress - who is best known for her role as Cersei Lannister on the HBO epic fantasy drama series - switched to behind the camera for her psychological drama about a "woman (Michelle) who has shut herself off from the world but is slowly brought back to life through her friendship with a damaged young man."
And she has admitted she "hunted" down her former castmate and plied her with booze so she would take on the role, and fortunately, she said yes.
Lena said: "We are great mates. I hunted her down, made her drink with me, and we've got a lovely friendship. I used to watch Michelle and she's such a f****** beautiful actress, and I love her face. So I wrote this with her in mind. I wanted to be able to do all the things."
Lena's pregnancy inspired the flick.
She recalled: "It came to me when I was pregnant 13 years ago. I was starting to panic. I was like, 'Am I capable of loving something? I don't know what this is.' It makes you question love. Then when I had my baby, I wondered, 'Is love really unconditional? How far would you go? How much forgiveness is there? Would you really sacrifice everything for another person?'"