'You can't take it off': Charlize Theron will no longer gain weight for movie roles
Charlize Theron will no longer undergo physical transformations for film roles after piling on the pounds for parts in 'Monster' and 'Tully'.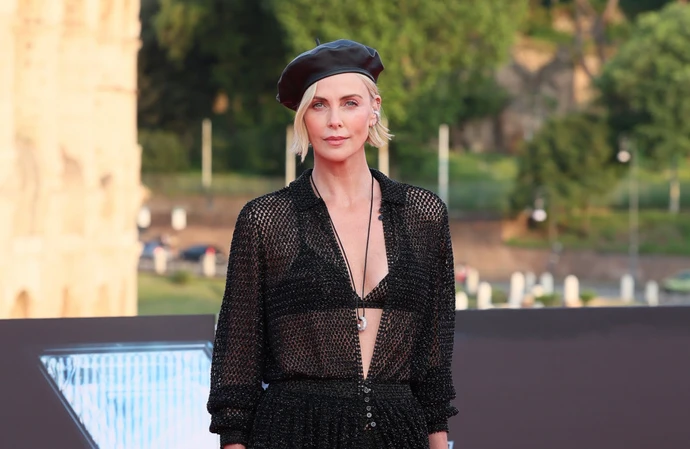 Charlize Theron will no longer be gaining weight for acting roles.
The Oscar-winning actress has previously piled on the pounds for her parts in 'Monster' and 'Tully' but no longer wishes to make big physical transformations as she now finds it a struggle to shed the weight.
Charlize, 48, told Allure magazine: "I will never, ever do a movie again and say, 'Yeah, I'll gain 40 pounds.' I will never do it again because you can't take it off.
"When I was 27, I did 'Monster'. I lost 30 pounds, like, overnight. I missed three meals and I was back to my normal weight."
Charlize explained that losing weight has become more difficult with age after she put on 50 pounds for her role as exhausted mother Marlo Moreau in the 2018 movie 'Tully'.
She recalled: "Then I did at 43 for 'Tully', and I remember a year into trying to lose the weight, I called my doctor and I said, 'I think I'm dying because I cannot lose this weight.' And he was like, 'You're over 40. Calm down. Your metabolism is not what it was.' Nobody wants to hear that."
Charlize previously revealed that she faced "depression" as she got into character for 'Tully'.
Speaking to Entertainment Tonight at the time, the star said: "I gained close to 50 pounds for this film. I wanted to feel what this woman felt, and I think that was a way for me to get closer to her and get into that mindset.
"You know, it was a huge surprise to me. I got hit in the face pretty hard with depression. Yeah, for the first time in my life I was eating processed foods and I drank way too much sugar. I was not that fun to be around on this film."