'I had to be good': Archie Madekwe needed to drive perfectly in Gran Turismo
Archie Madekwe was under huge pressure to get the simulated driving scenes right in 'Gran Turismo'.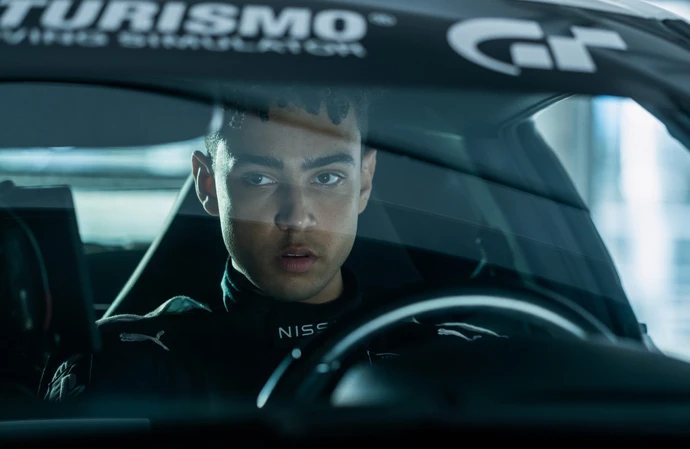 Archie Madekwe was under pressure to perfect the simulated driving scenes in 'Gran Turismo'.
The 28-year-old star plays Jann Mardenborough, a young 'Gran Turismo' player who became a real-life racing driver, in the new movie but needed to get the driving style right to impress the "meticulous" fans of the popular PlayStation racing game.
In an interview with Screen Rant – conducted before the SAG-AFTRA strike – Archie said: "Every single scene that you see me playing 'Gran Turismo', I'm playing in real life.
"I had to be good, and there was immense pressure in that way because the fans are just so meticulous. They know if someone's good or not."
The actor continued: "In a lot of those scenes, David (Archie's trainer) would be in the back just screaming instructions to me, making sure I got it right and I had my hands in the same way. I'd put my hands up to the steering wheel, and he'd be like, 'No, you hold it like this. The sim drivers will kill you if you put your hands up like that.' And so it was constant, constant, constant adjustments."
Archie previously revealed that he couldn't drive when he was first cast in the picture and had to cram in lessons to get his licence just three weeks before the start of filming.
He told The Hollywood Reporter: "I was so honest. It wasn't an, 'I can ride a horse' type of thing and I'll just learn later. I really said, 'Look, guys, just so you know, I can't drive.'"
During the audition process, Archie was told he had two-and-a-half weeks to pass his test and would be expected to drive a racing car.
The British actor recalled: "I'm thinking, 'Are you kidding me?' I was working on another film, so I'm shooting in the day and, at night, taking [driving] lessons."