Archie Madekwe couldn't DRIVE before being cast in racing film Gran Turismo
Archie Madekwe couldn't drive when he was cast in 'Gran Turismo' and even after passing his test, he struggled to feel comfortable pelting round a racetrack at 180mph.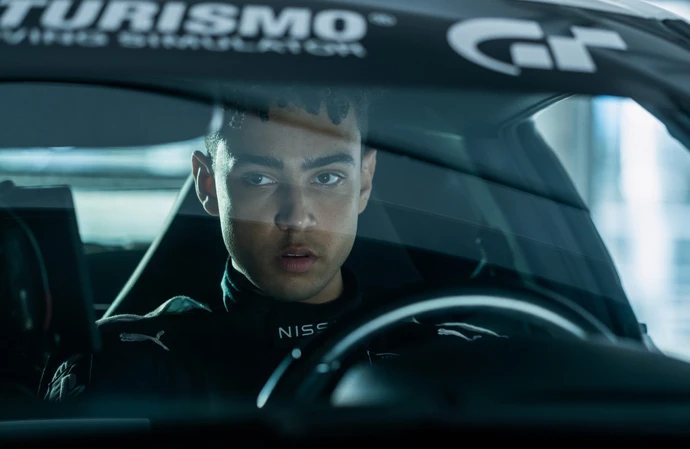 Archie Madekwe couldn't drive when he was cast in 'Gran Turismo'.
The 28-year-old actor was upfront with producers when he tried out for the role of Jann Madenborough in the movie - a true story about a man who went from playing a racing-simulator video game to winning a medal in the famous 24 Hours of Le Mans race - but had to cram in lessons, getting his license less than three weeks before filming began.
He told The Hollywood Reporter: "I was so honest. It wasn't an, 'I can ride a horse' type of thing and I'll just learn later. I really said, 'Look, guys, just so you know, I can't drive.' "
During the audition process, Archie was told he had two-and-a-half weeks to pass his test and would be expected to drive a race car.
He recalled: "I'm thinking, 'Are you kidding me?' I was working on another film, so I'm shooting in the day and, at night, taking [driving] lessons."
But even after passing his test, getting to grips with stunt driving in a car hitting top speeds of 180 miles an hour wasn't easy, and the British actor admitted it was the "worst thing" he has ever done.
He said: "The racing was just the worst thing I've ever done in my life. It really was the thing I was most excited for [when] signing on to this film. I just did not anticipate how physically taxing it was going to be."
The first time he drove a lap at full speed, he felt sick, and from that moment, would regularly vomit between takes of the racing scenes because it was such a shock to the system.
He said: "I just would throw up and then get it together and then throw up.
"It's like being on a roller coaster blindfolded. There is just nothing that can train your body in a really short amount of time to get used to it. You're in the car when it's boiling hot, when you're claustrophobic, you're squished into these tiny little pods and you're going 180 miles an hour.
"I've got [director Neill Blomkamp] in one ear giving me direction; I've got my driving instructor in my other ear telling me how to drive properly. And then I'm trying to act at the same time."
The 'Midsommar' actor admitted being number one on the call sheet for 'Gran Turismo' made for a different experience to the work he's done before.
He said: "People listen to you in a different way.
"It became unbelievably collaborative. If I had an idea for a scene, if I wanted to pitch something, people really listened. And all my pitches made it into the film. It was really gratifying to be listened to, and have your ideas be taken seriously."