Beetlejuice 2 confirmed by Warner Bros.
The 'Beetlejuice' is in development at Warner Bros.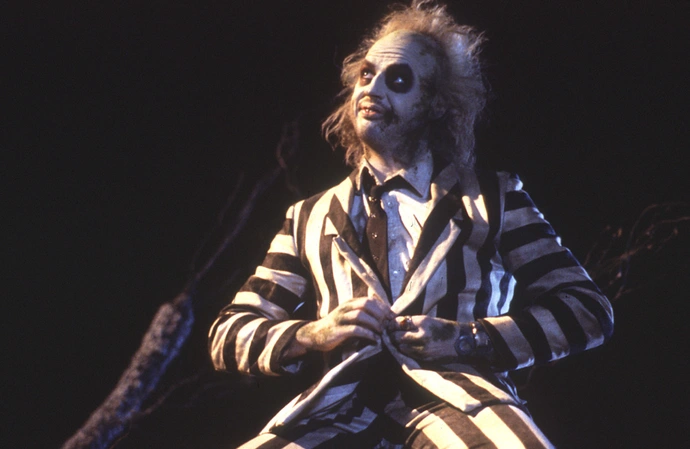 'Beetlejuice 2' is officially in development.
The news was confirmed during Warner Bros.' CinemaCon 2023 panel on Tuesday (25.04.23), following reports that Jenna Ortega is rumoured to be in the running to star in the upcoming sequel.
The actress stars in Tim Burton's Netflix series 'Wednesday' - which is based around the Addams Family character Wednesday Addams - and last month, The Hollywood Reporter suggested she could be taking on another project with links to the director.
Burton helmed the 1988 film - about a couple of ghosts who enlist a spirit named Beetlejuice to help them rid their home of its new inhabitants - and the report suggested he will be back to take charge of the sequel which is now expected to begin filming in London in early May or June.
Rumours of 'Beetlejuice 2' have been swirling for years but they intensified in 2022 with reports original stars Michael Keaton and Winona Ryder could be returning, and now it's been suggested that Ortega could be lined up to play the daughter of Winona's character.
However, Burton recently sidestepped rumours suggesting he might be in line to direct the next 'Beetlejuice' movie.
When asked whether he would be involved in a sequel, he told Deadline: "Nothing is out of the question".
He added: "I only know if I'm making a film when I'm actually on the set shooting. I try to go back to the root of everything. It springs from a seed and then it grows, rather than out of these statements. I am working on ideas and things but it's all very early days. We'll set how it goes. How's that for a non-answer?"
Last May, it was rumoured that Johnny Depp would be making his post-trial film comeback by starring in 'Beetlejuice 2'.
Fans flooded social media with the claim after they noticed the 59-year-old actor's name seemed to appear on a call sheet found when they searched for the movie on Google.
Brad Pitt's production company Plan B were reported in March 2022 to be making the sequel for Warner Bros., though there was no confirmed news on casting or plot at the time.
In the original, Michael played the titular role, with the cast also including Alec Baldwin and Geena Davis.
The cult classic followed Alec's Adam Maitland and his wife Barbara (Geena) who die in a car accident and find themselves haunting their country residence, unable to leave the house.
When Charles and Delia Deetz (Jeffrey Jones and Catherine O'Hara) move in with their daughter Lydia, the Maitlands attempt to scare them away without success and their efforts attract a spirit called Beetlejuice, whose help quickly becomes dangerous for everyone involved.