'I just got caught up in it!' Russell Crowe on his new role in The Pope's Exorcist
RRussell Crowe "got caught up" in his new role as Father Gabriele Amorth in 'The Pope's Exorcist' in what he calls the "perfect" part in a movie.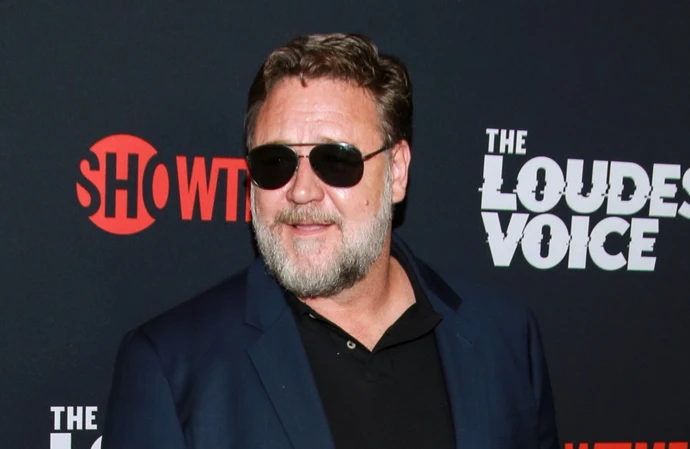 Russell Crowe "got caught up" in his new role as Father Gabriele Amorth in 'The Pope's Exorcist.'
The 59-year-old actor stars as the chief exorcist for the Vatican in the drama film and explained that taking on the role of a real person who had an "incredible life" was just "perfect" for him as a movie star.
He told ScreenRant: "I did 'The Mummy' with Tom Cruise nine years ago. So, I did dabble a little bit in the genre, but what caught me up man was the reality and the truth of this guy's life. This is a real man, Father Gabriele Amorth, he had this incredible life with all these different experiences, but left behind 12 books that document his first person experience as the chief Exorcist for the Vatican. From an actor's perspective, to be handed a treasure chest like that was just perfect."
The 'Les Miserables' actor starred alongside 11-year-old Peter DeSouza-Feighoney in the horror movie and went on to hail his young co-star as "fantastic" as he noted the young strlet "scared" the adults on set with his performance.
He added: " I think Peter was fantastic. As a young actor, little boy, it's his first ever job. It was interesting to watch him develop, because he's obviously very nervous and stuff to start with. Over time, the course of production, I think he began to relish the days that he had the makeup on, and he was doing the extreme stuff, because of the sense of power he brought with him when he came onto the set.
"And he was scaring all the adults. Some days you'd be just dressed as the normal kid doing the scenes prior to possession, and I would notice you'd be a bit glum. And I would say to him, "You okay? What's up?" And he's say, "I just prefer being the demon."