Jake Gyllenhaal told by Guy Ritchie not to memorise any lines while shooting 'The Covenant'
After years of being used to long scripts and tight direction, Jake Gyllenhaal says it was "improvisational" to be told by director Guy Ritchie not to learn any lines on the set of their upcoming war movie 'The Covenant'.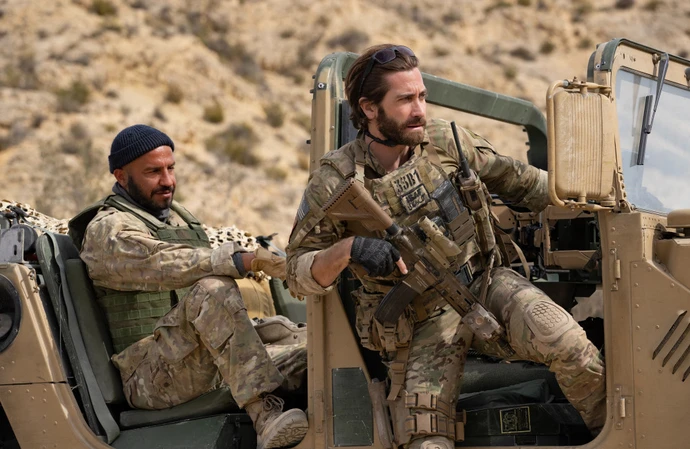 Jake Gyllenhaal was told not memorise any of his lines while filming Guy Ritchie's improvisational new war movie 'The Covenant'.
The 'Donnie Darko' actor, 42, plays US Army Sergeant John Kinley who is hidden by an interpreter in the mountains after a Taliban strike, added he and 'Lock Stock and Two Smoking Barrels' director Ritchie, 54, worked on his scenes each day he was on a set as the script was only half the average length for movies.
Gyllenhaal told website First We Feast's 'Hot Ones' talk show about the "inspiring" experience: "The thing I love about my job is that you get to work with so many different minds.
"And particularly people at the helm, they're all different. With Guy, it was unlike anything I've ever done.
"He said to me, 'Don't memorise any of your lines.'
"The script came in (at) 50 pages. It wasn't a fully written script. Usually scripts are like 110 pages.
"I was like, 'What is this?' when he first sent it.
"He said, 'When you come to set, we'll work on it on the day, and you'll go shoot your thing.
"It was one of the most inspiring creative experiences I've ever had because it asked for total let go. Just let go.
"Come in, figure it out, figure it out together. I loved it. I loved it."
Ritchie's other stars have praised him for his improvisational approach.
Hugh Grant, 62, told the Metro about working with the director on his 2019 gangster flick 'The Gentlemen': "(Guy) directs sort of on the hoof and I'm not entirely sure he had a script!
"He'd turn up on the day and say, 'So what are we filming today?' and someone would say, 'Well, we're doing this scene,' and he'd take a look at it on the monitor and there was I, emoting and doing my best, long speeches which I'd carefully learned and he'd go, 'Yeah, I don't like any of that. Alright, let's re-write that.'
"And it was rather depressing but in the end he's sort of right because the camera likes things which are brand new, fresh and not pre-rehearsed so the whole thing is slightly improvised on the day."