Kathleen Kennedy: New Star Wars movies are far along in development
Lucasfilm boss Kathleen Kennedy has revealed that the newly-announced 'Star Wars' movies are "pretty far along" in terms of development.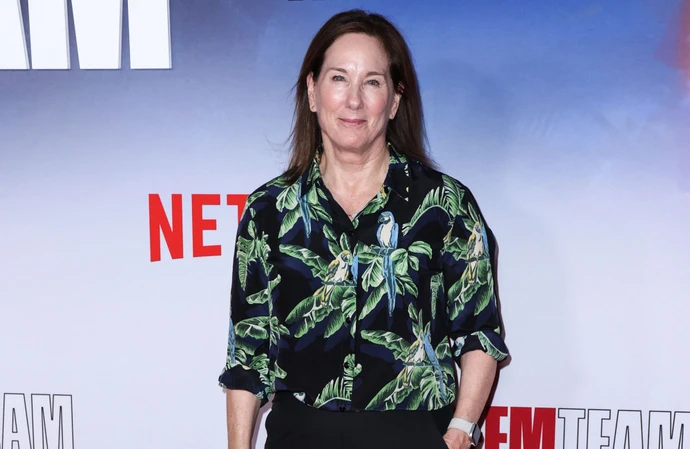 Kathleen Kennedy has confirmed that the newly-announced 'Star Wars' films are "pretty far along" in development.
Three new live-action movies in the sci-fi franchise were announced at 'Star Wars Celebration' in London and the Lucasfilm president has revealed that the new pictures from directors Dave Filoni, Sharmeen Obaid-Chinoy and James Mangold have been in the works for some time.
Kathleen told IGN: "We're pretty far along. These are things, as you can imagine, certainly looking at what Dave's been doing with Ahsoka, that'll be at least six, seven years building to what it is we're going to be doing in a movie.
"As far as Sharmeen, we've been working on that for a couple of years already. And with what Jim's doing, Jim and I, because we had the benefit of doing 'Indiana Jones' together, there was a lot of discussion about what the story is.
"What's great about Jim, is he's a writer-director, much like David is, so he can move that along at a pretty fast pace. So everything's kind of moving along. We may have a really nice situation where we have all of these things ready to go, and we can take our time figuring out when we make them."
Taika Waititi is working on a standalone film in the 'Star Wars' universe and Kennedy confirmed that she is leaving the 'Thor: Love and Thunder' director to his own devices.
She told Variety: "Taika is still working away. He's writing the script himself. He doesn't really want to bring others into that process and I don't blame him. He has a very, very unique voice. So we want to protect that and that's what he's doing. But we're going to make that one day."