Tyler Gillett and Matt Bettinelli-Olpin have an allegiance to the Scream franchise
Tyler Gillett and Matt Bettinelli-Olpin hope that more 'Scream' movies get made, regardless of whether the pair are directing them.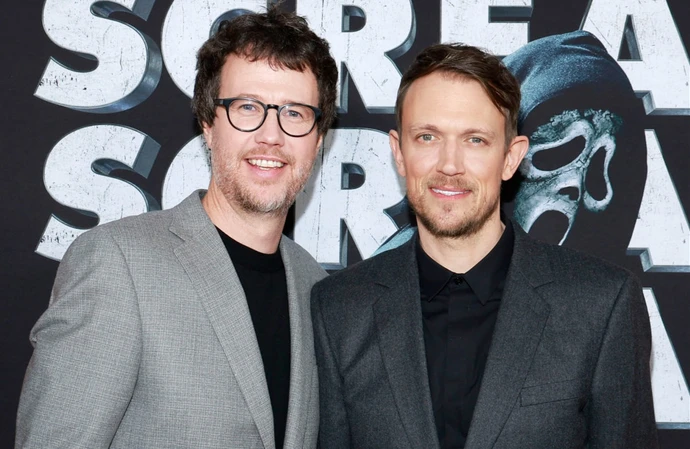 Tyler Gillett and Matt Bettinelli-Olpin are hoping that more 'Scream' films get made.
The pair have returned to direct the new movie 'Scream VI' and Gillett explained that they want the slasher series to continue for as long as possible – regardless of whether they are involved.
Tyler, 42, told IndieWire: "We want it to continue forever. (Whether we're) involved or not.
"We never would've imagined that we'd get to step into this franchise ever in our wildest dreams, so it if leaves our life and goes some other direction, as long as it sticks around, as long as they keep making them, that is the most important thing to us."
The duo took over from the late Wes Craven as directors on the 'Scream' movies and Bettinelli-Olpin felt the pressure of trying to live up to the legendary filmmaker – who died aged 76 in 2015.
The 45-year-old director said: "I think we really felt the responsibility of what that meant to be stepping into Wes' shoes, to be following up that legacy, and we didn't want to f*** it up."
Gillett explained how the pair were guided by Craven's filmmaking approach in their early projects.
He said: "Our careers have always been some form of emulation, some form of trying to achieve that feeling that we first had when we watched that first 'Scream' movie.
"Wes has been spiritually a part of our careers since the beginning, as fans of his work.
"But then getting to know him through stepping into this role and meeting the people that he worked with, hearing stories about him from the cast and the crew, it really feels like he's been a part of our lives forever, and it's been really cool to get to know him intimately, even though we never got to meet him."