John Boyega lands part in The Freshening
John Boyega has joined the cast of the sci-fi romance film 'The Freshening' from director Cathy Yan.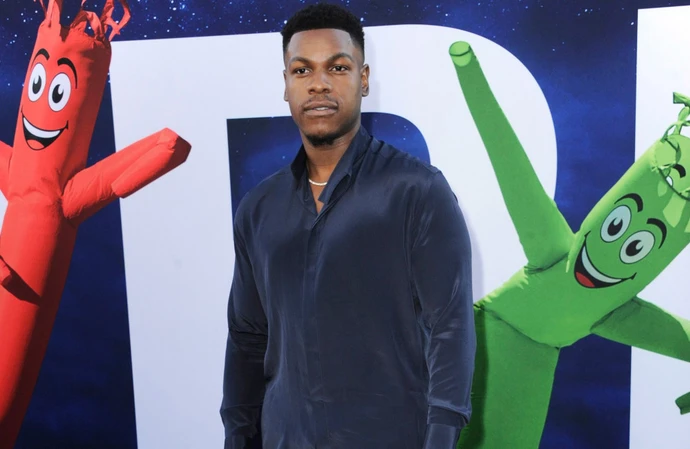 John Boyega has been cast in the sci-fi romance film 'The Freshening'.
The 30-year-old actor is to star in the movie that is being directed by 'Birds of Prey' filmmaker Cathy Yan.
Filming on the project is set to begin later this year and 'Don't Look Up' director Adam McKay is among the producers.
The film is inspired by Rachel Khong's short story from the Paris Review and is set in a United States dominated by a public health initiative known as 'the freshening' – where everyone is able to see their own race and gender.
In this otherworldly near future, Reese (Boyega) and Sam meet on a drug that temporarily reverses its effects.
Additional casting on the film is currently ongoing.
The movie's producers said: "We are tremendously excited to have John bring this complex character and story to life and can't wait to begin filming with this incredible group of likeminded creatives."
Yan added: "It's a dream to work with John Boyega, a singular talent whose commitment to his craft and willingness to take risks have delivered such memorable, wide-ranging performances.
"I know he'll bring incredible depth and nuance to Reese. I'm thrilled he's on for this wild ride."
John previously expressed frustration that black directors have been overlooked by the film industry and has no qualms about speaking out against inequality.
The 'Star Wars' actor said: "We're talking about diversity and I know that irritates you.
"But maybe that's because you enjoyed a sea of blonde hair and blue eyes. You've enjoyed it for years. You've enjoyed it so much, you think, why would they want that? It feels great to be a part of that ferocious, forceful, positive change, and I just love that they have to eat it.
"When we celebrate and empower ourselves, please believe that your position is to mind your business. Me uplifting myself is not against you. We just want the same opportunities."