Steven Yeun lands Thunderbolts role
Steven Yeun has joined the cast of the Marvel blockbuster 'Thunderbolts' and is being lined up for a key role in the Marvel Cinematic Universe (MCU) moving forward.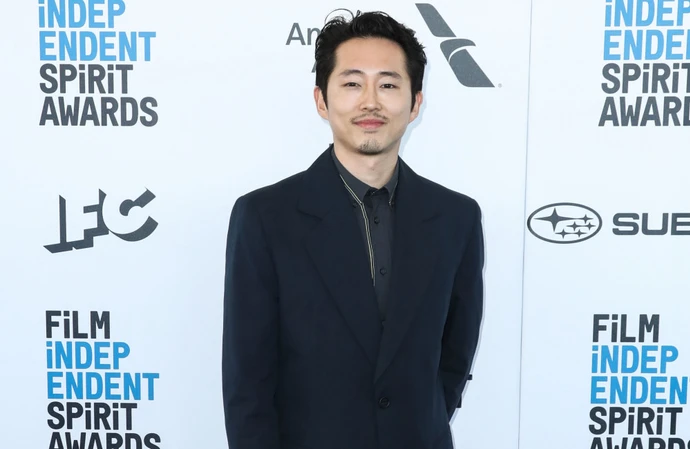 Steven Yeun has been cast in 'Thunderbolts'.
The 39-year-old actor has joined the Marvel blockbuster and insiders suggest that his part could play a significant role moving forward in the Marvel Cinematic Universe (MCU).
Steven joins an ensemble cast that also features Florence Pugh, Sebastian Stan, Julia Louis-Dreyfus, David Harbour, Hannah John-Kamen and Olga Kurylenko.
The movie is being directed by Jake Schreier from a script by 'Black Widow' writer Eric Pearson. It is scheduled to be released in July 2024.
Little is known about the plot of the movie but the comics revolve around a group of villains who are sent on missions commissioned by the government.
Steven previously starred in the hit TV series 'The Walking Dead' before his performance in the 2020 film 'Minari' earned him an Oscar nomination for Best Actor.
Julia will star in the film as Valentina Allegra de Fontaine and recalled how Marvel bosses went to extreme lengths to keep her identity a secret on set.
The 62-year-old star said: "There's so much secrecy around it. When I first started shooting, I had to go to set wearing a black cloak with a hood and keep my head down so nobody could see it was me walking into the soundstage."
Louis-Dreyfus has also demanded that her character gets the chance to "kick some ass" in the film.
She said: "I pitched it; I told them I really want to fight. I haven't seen the script yet – we'll see if that happens."
However, Julia admits that the physical demands of a Marvel part are off-putting.
She said: "Ugh. I guess I'd better get in shape."