Ben Foster leads Floodplain cast
Ben Foster is set to play the lead role in the environmental thriller 'Floodplain'.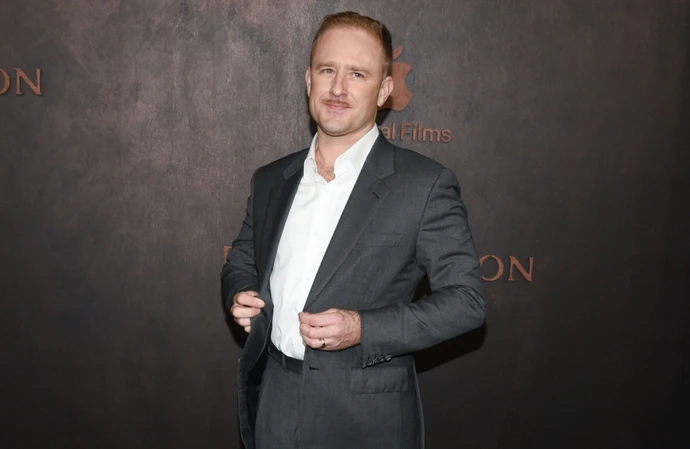 Ben Foster is to lead the cast of the environmental thriller 'Floodplain'.
The 42-year-old star will be joined in the new movie by Justice Smith, Katherine Waterston and Maria Bakalova.
The project from director Tim Sutton explores the topics of family trauma, environmental justice and race through the story of a man (Foster) who returns to his hometown to help prevent a catastrophic flood and confront mistakes he made in the past.
Bill Gullo has written the script and Oscar-nominee Jordan Horowitz will produce for Original Headquarters alongside Annie Marter. The movie is set to begin production later this spring.
Bakalova rose to fame after starring in 'Borat Subsequent Moviefilm' as Tutar Sagdiyev – the daughter of Sacha Baron Cohen's titular alter ego – but revealed that she now has to be more careful in the way that she behaves.
She said: "Usually, everything that goes on in my head comes straight out of my mouth – which isn't always a good thing.
"But you have to take responsibility for your words."
Maria is due to voice Cosmo the Spacedog in the upcoming 'Guardians of the Galaxy Vol. 3' and would willingly spend the rest of her career working together with director James Gunn.
The 26-year-old actress said: "I love James Gunn, I want to work with him for the rest of my life! He's just everything.
"I don't even know how to say it, he's so talented. He's so funny. He's so fun. He's such a great human being. What an example of a person that I'd want to be like. His dedication to his craft is admirable as well. It's just phenomenal.
"I've been very lucky to meet him and to have a chance to work with him. I want to do it again and again."