Leslie Grace hopes audiences get to see Batgirl scenes
Leslie Grace is still hoping that scenes from 'Batgirl' can be seen by fans, even though the superhero movie was scrapped.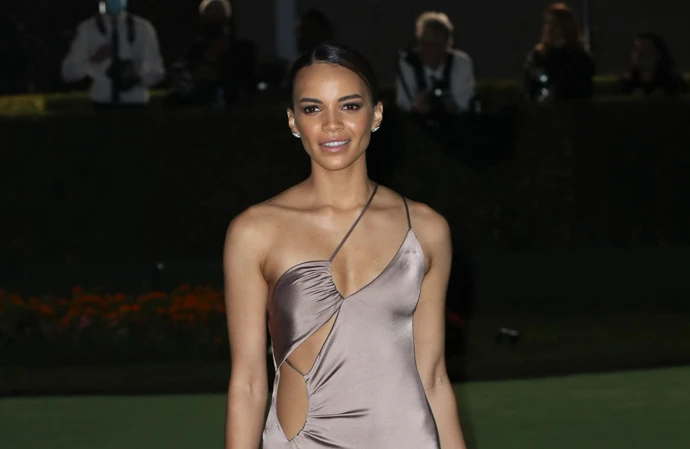 Leslie Grace is still hopeful that scenes from 'Batgirl' will be released in the future.
The 28-year-old actress had been due to play the title role in the cancelled superhero movie but hopes that fans will have an opportunity to see some of the work that was completed on the film.
In an interview with Collider, Leslie said: "I would've loved people to see those moments, but you know what? You have the experience, and you keep on rolling, and I feel so blessed, all in all, that I have those memories and hopefully maybe in some future, some clips will arise and people will get to enjoy a little bit of it.
"But for now, we'll just have to keep it going in comic folklore, I guess, with all of our memories and our stories while we can."
Leslie is proud of her work on 'Batgirl' and loved the experience of shooting the DC Extended Universe (DCEU) flick in Glasgow.
She explained: "I truly had one of (the best) experiences with 'Batgirl'. In terms of the experience of shooting, we were all excited for people to see a lot of the action, a lot of the practical shots we did with fire. Our movie was full of practical fire, which was really hard to shoot."
Brendan Fraser had been due to star in the film as the antagonist Firefly and Leslie had high praise for the actor – who is being tipped to win the Best Actor Oscar for his role in 'The Whale'.
She said: "Brendan (Fraser), our villain, our Firefly, he was just so outstanding and so happy that he's having this incredible moment – the Brenaissance as everyone says.
"He's amazing. He's one of the kindest people in the world, and I felt so blessed to have him as my sparring partner. We had so many amazing action scenes together where we were beating each other up, but hugging in between takes because he's just so sweet."