Dave Bautista won't play Bane in DC reboot
Dave Bautista has confirmed he has held talks with James Gunn about playing Bane in the DC universe, but he won't be portraying the character.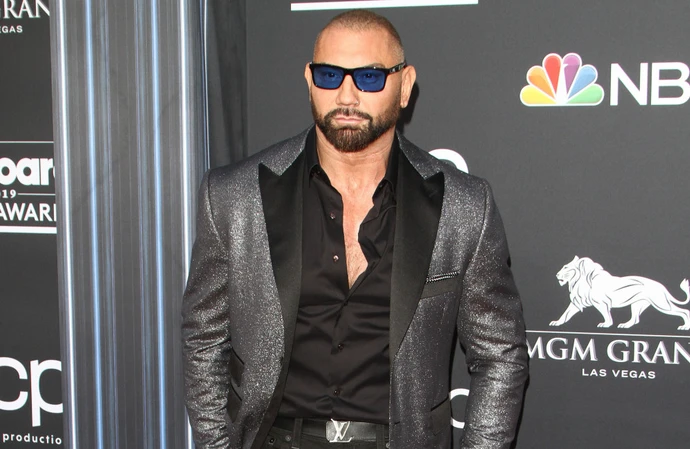 Dave Bautista won't be playing Bane in the DC universe.
The 54-year-old actor has previously admitted his desire to take on the role, and fans thought the opportunity could well arise after Bautista's 'Guardians of the Galaxy' director James Gunn took charge of DC Studios - alongside Peter Safran - but the star insists Bane should be portrayed by a "younger and fresher" actor.
He said: "I have had conversations with James about that but I think the direction he's leaning in, completely rebooting that whole universe, he's starting from scratch and starting younger and fresher and I think you need to do that."
Bautista insists he "understands" the need for a younger face to portray the character, and doesn't believe he would "bring justice" to the role at this point in his career.
He added to Insider: "I think for the DC Universe to be revived, you need to start from scratch, and I think you need to start with younger actors.
"You need to start to plan for the next 15 years, and I just don't think you can do that with me. And I understand that. And, also, I have to say that I appreciate that because I don't want to play a character that I can't bring justice to it.
"I don't think at this point in my career that I can bring justice to Bane anymore. I just don't know if I could handle the physical part, and I don't think I would have the longevity to plan ahead for films. So, I just don't know if I'd be that guy."
Earlier this month, Bautista admitted it was a "relief" when he said goodbye to his 'Guardians of the Galaxy' character Drax the Destroyer.
He is best known in the acting world for playing Drax in the Marvel Cinematic Universe since the 2014 movie, but he insists it "wasn't all pleasant" portraying the comic book character.
He said: "I'm so grateful for Drax. I love him. But there's a relief [that it's over]. It wasn't all pleasant. It was hard playing that role. The makeup process was beating me down."
Bautista - who has since gone on to appear in the likes of James Bond film 'Spectre', and sci-fi movie 'Dune' - insisted it was a "silly performance" and he is keen to do "more dramatic stuff".
He said: "And I just don't know if I want Drax to be my legacy - it's a silly performance, and I want to do more dramatic stuff."