Lucy Boynton could only 'enjoy' makeup once she started to see it as a form of self-expression
Lucy Boynton felt able to "enjoy" makeup more once she started to use it to express herself and reveals why she is not yet ready to go completely without it.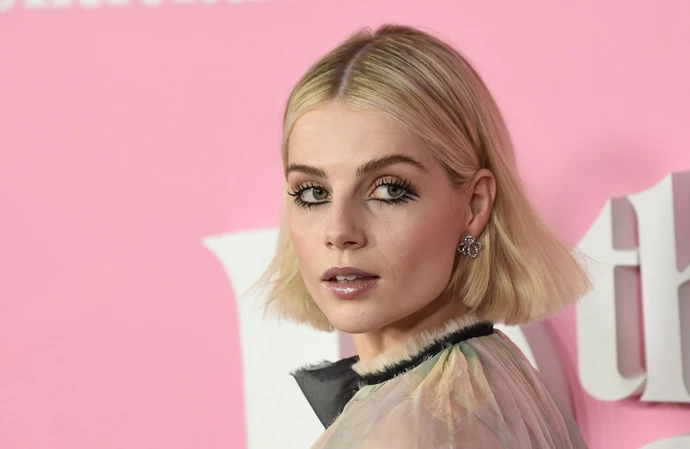 Lucy Boynton felt able to "enjoy" makeup more once she started to use it to express herself.
The 29-year-old actress initially felt a "pressure" to get things right with her looks when growing up but explained that now, she likes to think of herself as a "blank canvas" and ultimately sees the experimentation of it all as an "art form".
She told Harper's Bazaar: "I started to enjoy it so much more when I realised it could be a form of self-expression or experimentation because I think so often – especially growing up – there's a pressure to get it right.
"As soon as you realise that it's this open opportunity and that you are a blank canvas to decorate and express how you please, you realise it's a kind of art form; there is no right and wrong. Then it's just fun and free and unleashed."
However, 'The Pale Blue Eye' star went on to add that she has suffered from "bad skin" after years of working on film sets and while she has had to learn to become "less precious" about her appearance, still is not ready to go completely makeup free.
She said: "I think it's always people with perfect complexions that are able to champion the freedom of no-make-up looks. I really struggled with my skin growing up and recently it's changed again in the last few years while filming – when I'm doing 14-hour days in really heavy make-up and under heavy lights my skin reacts to that and just breaks out.
"For a while, I felt too self-conscious and shy about going out with no make-up on.
"But when my skin got really bad, I was forced to become less precious about my appearance and people's perception of it because it was out of my control. Funnily enough, since then I've got much more confident about it. But it's a developing relationship. I'd really love to get to a point where I don't just have to have what I would deem 'good skin' to be able to go make-up free."