'It's like my Adam Sandler moments...' Camila Cabello remembers fashion blunders
Camila Cabello admits she has had many beauty regrets that she thinks of as her "Adam Sandler moments".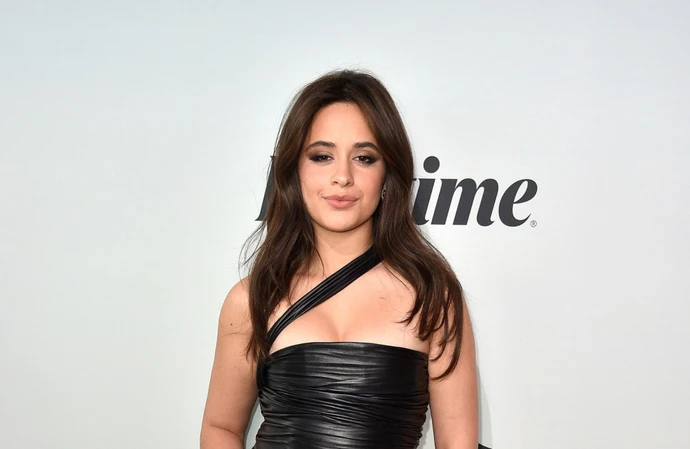 Camila Cabello considers her fashion and beauty mistakes to be her "Adam Sandler moments".
The 26-year-old star has been in the limelight since she became a member of Fifth Harmony on 'The X Factor USA' back in 2012, and she accepts she has made many very public fashion mishaps.
Those errors of judgment live on forever online, but Camila has learned to accept them comparing her embarrassing fashion faux pas to the comic actor's box office bombs.
Speaking to Cosmopolitan, she said: "I have so many and they're all documented annoyingly. When I didn't care, I was like, 'Guys, I just need to be a person. I'm going to pretend like I'm not in the public eye,' but there are just so many pictures around. But you know what? It's kind of funny; it's like my Adam Sandler moments."
Camila says those awkward style moments over the years have acted like an education, and her passion for fashion has never diminished.
She said: "Creative expression. Before, I just didn't think about beauty, it wasn't really an area that I played with in my life. Now, what I wear or playing with different makeup looks is so fun.
"It's like you're making something. I feel like I missed out on that when I was younger because I didn't have anyone around me who was big on fashion or beauty, like my mom doesn't really wear any makeup. So it's been really fun to get into that."
Camila had always been reluctant to change her trademark brunette locks but after taking the plunge and dying her hair she now wants to continue to experiment with new cuts.
She explained: "I think the first time I dyed my hair was maybe a year and a half ago now, and it's like a sickness. I think, do I want to cut it? I would love to go blonde but would it ruin my hair?
"My hair varies depending on how I feel or what person or personality traits I want to embody. When I dyed my hair black, I was just ready for a little demon energy but before, it was a honey colour, so was very sweet."