Barry Keoghan found style inspiration from movies
Barry Keoghan wants to stand out from the crowd by utilising his "bold" fashion style.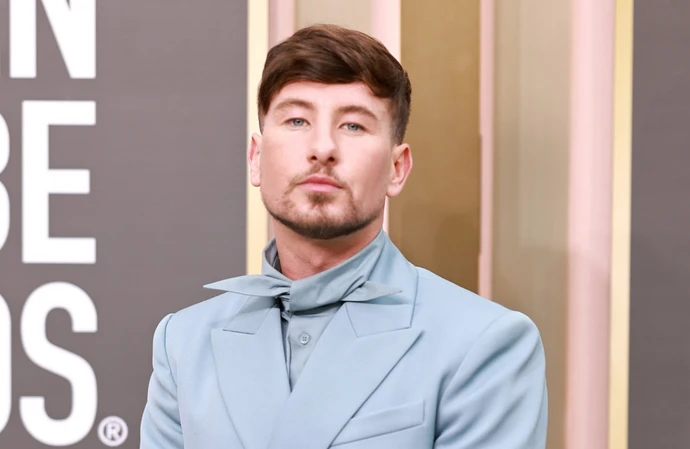 Barry Keoghan picked up style tips from movies.
The 31-year-old actor has never been afraid to stand out from the crowd and used to "get ideas" from the films he watched, and didn't care if they seemed unconventional in everyday life.
Speaking to Sunday Times Style magazine, he said: "I was always not wanting to follow the dress codes.
"I felt comfy with the denim jacket when everyone else was in trackies.
"I'd see movies and get ideas. After seeing 'The Basketball Diaries' I bought a Moleskine notebook and started carrying it around.
"When people said, 'What are you doing?', I'd say, 'I like it!' I'd always do it differently."
The 'Saltburn' actor - who has 14-month-old son Brando with 35-year-old partner Alyson Kierans - loves expressing himself through clothes and particularly enjoys the fancy dress involved in Halloween.
He said: "I love fashion. I see it as a way of being bold, it's another form of expressing yourself.
"I love Halloween, I get to play all the characters I've ever dreamt of playing.
"Last year, I was Robin, Alyson was the Joker and Brando was Batman."
Barry enjoys treating his loved ones to new clothes too, and they don't have particularly expensive tastes.
Speaking about his beloved grandmother, the 'Banshees of Inisherin' star said: "She loves a top from Marks and Spencer, or a little holiday here and there. She's always like, 'Are you eating? You look good.' I go, 'So do you, darling — are you using your Nivea cream?' She's a big advocate for her Nivea and for cabbage water.
"I love cabbage water — bits of bacon floating around. Full of iron. Lovely!"