Kylie Jenner to launch new clothing brand Khy
Kylie Jenner has announced her new clothing brand Khy, which she promises will make designer clothes more affordable.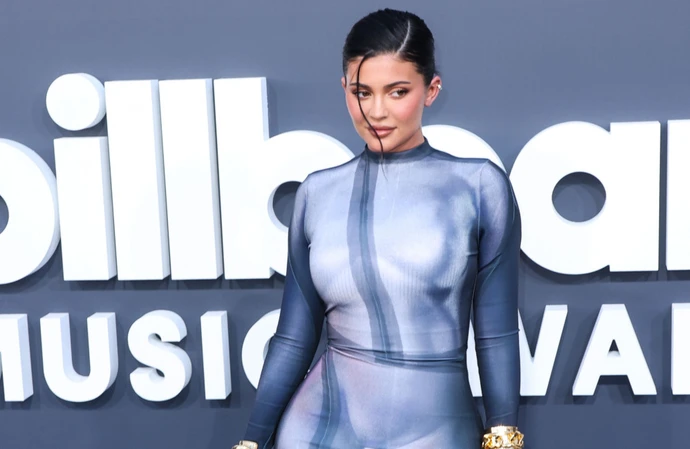 Kylie Jenner is launching a new fashion brand, Khy.
The 26-year-old beauty mogul is excited to be bringing an "accessible" designer range to the market when her new line launches on 1 November.
In a press release, 'The Kardashians' star said: "Khy is a homage to the limitless possibilities of fashion. We are breaking down barriers and will redefine the meaning of a designer brand, with creativity and quality at a better price.
"I wanted to make Khy a platform for our customers to have the opportunity to experience fashion, through new designers and brands, but at a more accessible price."
The press release also noted Kylie would be partnering "with designers, iconic brands, and influential cultural figures", and she has collaborated with Namilia founders Nan Li and Emilia Pfohl to create a variety of products, including coats, tops and faux-leather pants, with prices ranging from $48 to $198.
Kylie has already teased fans on social media about her new project.
In an Instagram post, she was seen flaunting one of her new black leather jackets with the caption: "meet Khy."
She also tagged the company's new account on the platform, which has impressively been able to attract 136,000 followers in just 48 hours.
Kylie explained her five-year-old daughter Stormi - who, along with 20-month-old son Aire, she has with former partner Travis Scott - was one of the inspirations for the collection.
In an interview with WSJ. magazine, she said: "The whole line is really inspired by my personal wardrobe, and the different moods that I'm in.
"My daughter has totally taught me a lot more about myself, and seeing myself in her has changed everything. I've had so much growth and am just embracing natural beauty.
"I'm teaching her about mistakes that I made and making sure she knows she's just perfect exactly how she is."